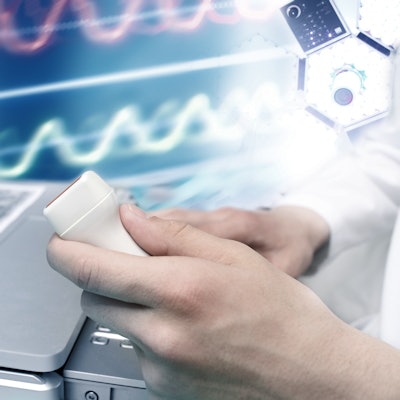 Ultrasound technology developer Clarius Mobile Health has secured U.S. Food and Drug Administration (FDA) 510(k) clearance for its artificial intelligence (AI) application for musculoskeletal imaging.
Designed to help educate new users on ultrasound and speed up diagnosis of musculoskeletal (MSK) injuries, the MSK AI model can automatically identify, highlight, and measure tendon structures in the foot, ankle, and knee, according to the vendor.
The AI software analyzes ultrasound images in real-time and displays a transparent color overlay to identify the tendon in view. The software then labels the tendon and determines the greatest thickness, automatically placing measurement calipers that correspond to the top and bottom of the tendon at its thickest region, Clarius said. Users can also alter the measurement calipers to make any adjustments.
It will be available soon with the Clarius L7 HD3 and Clarius L15 HD3 high-frequency wireless handheld ultrasound scanners, the company said.