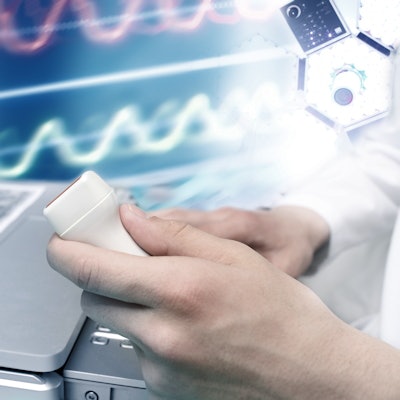 Ultrasound technology developer Clarius Mobile Health is now offering Echo Mind AI's telesonography service via its Clarius Marketplace.
The Clarius Marketplace enables ultrasound innovators to bring their AI-powered software products to market faster by integrating with the Clarius ecosystem, including 10 wireless ultrasound scanners, cloud exam management, and advanced Software-as-a-Service, the vendor said. Via the cloud platform, clinicians can now subscribe to Echo Mind Ai's service.
Clinicians can capture ultrasound videos during a patient exam using the Clarius App, send those ultrasound videos directly to Echo Mind Ai, and receive a report from a certified sonographer during the same clinic visit, Clarius said.