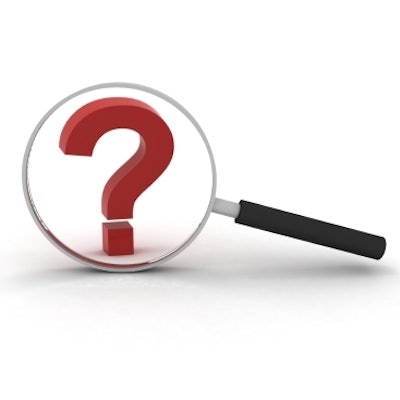 Women don't appear to be getting the message about the alleged "harms" of mammography -- much to the chagrin of breast screening's critics. In a survey published on June 26 in JAMA Internal Medicine, women rated the benefits of mammography as being far more important to them than its harms.
In a random sample of more than 400 women selected in 2016, a healthy majority of women responded affirmatively that various benefits attributed to mammography are important to them, according to a research team led by Jian Yu of the University of Minnesota (JAMA Intern Med, June 26, 2017).
On the other hand, a much lower percentage of women said that harms such as overdiagnosis and healthcare costs were important to them -- to the apparent frustration of the authors.
"The fact that women are predisposed to consider benefits as more important than harms poses a challenge to informed decision-making about screening," the research team wrote.
Battle over benefits and harms
The concept of harms from various medical tests has become one front in the battle over the effectiveness of screening tests, including mammography. Critics argue that harms of screening can range from patient anxiety over a suspicious initial finding to complications caused by biopsies that turn out to be negative, or even overdiagnosis -- the detection of cancers that might never harm the patient.
Backers of screening, on the other hand, fire back that the benefits of a screening exam in terms of finding an early cancer that could save a patient's life far outweigh any harms from false positives.
The question is, which side are women leaning toward?
Researchers from the University of Minnesota and the University of California, San Francisco wanted to shed light on the topic by surveying women of breast screening age on their opinions regarding mammography's harms and benefits. Candidates for the survey were drawn from a panel maintained by the research firm Gfk.
In all, 407 women between the ages of 40 and 59 completed an online survey in May and June of 2016. They were asked questions about their awareness of various aspects of mammography's benefits and harms, and then were queried on how important these were to them. They were further asked how often they had received mammography screening.
For the four questions about the benefits of mammography screening, respondents demonstrated a very high level of awareness of the issues, with over 91% of women indicating that they had heard of the benefit previously. Some two-thirds of the women also indicated that three of the four benefits were very important to them, with only one benefit registering below 60% agreement.
Awareness of mammography screening's benefits
Importance
Statement
I have heard this before
Not important at all
Slightly important or important
Very important
Mammograms can save lives
97.1%
1.9%
31.2%
66.9%
Mammograms can lead to earlier cancer treatment
96.2%
2.1%
31.3%
66.6%
Mammograms can provide peace of mind
92.2%
3.2%
40.3%
56.5%
Mammograms can find cancer early, before symptoms
91.2%
2.3%
31.9%
65.9%
On the other hand, women did not seem to value information about mammography's harms quite as highly. Not a single one of the statements on mammography's harms registered higher than 24% agreement in terms of the number of women who rated it as being very important to them.
Awareness of mammography's harms
Importance
Statement
I have heard this before
Not important at all
Slightly important or important
Very important
Mammography can cause anxiety and stress
77.6%
14.2%
62.4%
23.5%
Mammography can produce false positives
75.4%
11.8%
64.8%
23.4%
Mammography exposes women to small doses of radiation
67.4%
13.2%
67.1%
19.6%
Mammography can lead to increased costs to the health system
42.7%
23.0%
61.9%
15.1%
Mammography can find breast cancers that might never cause health problems
26.5%
13.4%
65.1%
21.5%
When the researchers correlated the survey responses to the frequency with which women had received screening, the researchers found that respondents who had been screened within the past year tended to rate all four of the benefits highly compared with women who had never received a mammogram. Women with more frequent mammograms also were less likely to care about healthcare system costs and radiation harms.
Lack of balance?
The authors speculated that the reason that women cared so much more about mammography's benefits than its harms was due to "lack of balance" from physicians, public health officials, news media, and disease advocacy groups, which have been emphasizing the benefits of breast screening for years. Instead, the authors suggested "targeted education and communication" toward women using "new paradigms," "with a focus on educating women on the harms of screening, which they are much more likely to experience than benefits."
Mammography proponent Dr. Daniel Kopans of Massachusetts General Hospital had harsh words for the study, however. He believes that it actually indicates that women have a more reasoned awareness of mammography's benefit relative to its harms than many in the research community, who he believes have overestimated the importance of harms relative to mammography's lifesaving benefit.
"This paper is a remarkable example of analysts who do not actually provide care for women with breast cancer imposing their own biases in reviewing a study that clearly contradicts those biases," Kopans said. "The authors have decided that because women might be recalled from screening for a few extra pictures or an ultrasound, and that since this might be inconvenient and cause some anxiety, that this should convince women to eschew screening with its lifesaving benefits."