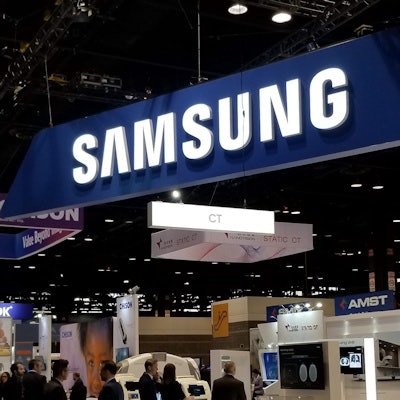 Samsung has separated its ultrasound business in North America into radiology and women's health segments, and it has tapped veteran imaging executive Tracy Bury to lead the women's health division.
Bury has served stints at both Siemens Healthineers and GE Healthcare. At Siemens she led global ultrasound teams, while at GE she led the U.S. women's health business. At Samsung's Boston Imaging healthcare subsidiary, she will have responsibility for ultrasound activities in the maternal-fetal medicine, assisted reproductive medicine, and obstetrics and gynecology market segments.
Bury's appointment is part of a major investment Samsung is making in its ultrasound business in North America, according to Boston Imaging. The company is investing in new product introductions, increasing its service offerings to include remote automation, and expanding its market coverage to integrated delivery networks.
In the radiology ultrasound segment, Senior Director Dan Monaghan will continue to lead Samsung's general imaging, point-of-care, and veterinary ultrasound businesses.