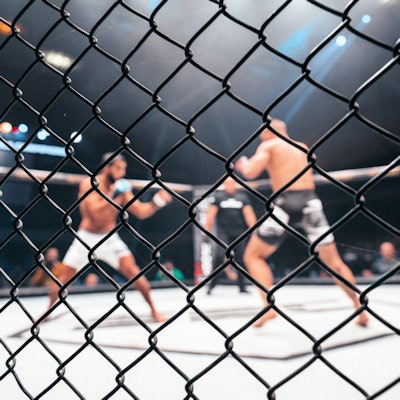 Brain MRI exams show that boxers and mixed martial arts (MMA) fighters are able to regain thinking and memory skills after they stop competing, a team of researchers has found. The group's findings were published September 14 in Neurology.
The results offer a hopeful outlook to athletes who have participated in vigorous contact sports, wrote a group led by Xiaowei Zhuang of the Cleveland Clinic in Las Vegas, NV.
"Understanding the clinical trajectory during this transition period [from active to inactive career] in a well-characterized fighters' cohort may have direct implications to several other groups suffering repetitive head impacts in our society, such as other contact sports athletes and military veterans with multiple blast exposures," the study authors noted.
Repeated insults to the brain from contact sports increases the risk that an athlete might develop conditions such as chronic traumatic encephalopathy, cognitive and behavior problems, and parkinsonism, the team explained. But whether and how the brain recovers after athletes retire from contact sports hasn't been fully explored.
"The good news is we saw some improvement in thinking and memory scores in ... retired fighters," said senior author Dr. Aaron Ritter of the Cleveland Clinic in Las Vegas in a statement released by the journal.
Zhuang and colleagues conducted a study that included 45 male retired boxers (22), MMA fighters (22), and a martial artist (1) who had not competed in two years. The men's average age was 32. These men were compared with 45 active fighters with an average age of 30 (17 boxers, 27 MMA fighters, and 1 martial artist). Study participants were matched for age, education, race, and number of fights in which they'd competed.
The study participants underwent brain MRI scans, and half also had blood tests for a biological marker of brain injury called neurofilament light chain. They completed tests that measured verbal memory, executive functioning, and motor and processing speed.
The investigators found that retired fighters experienced improvements in verbal memory and motor and processing speed over time, while active fighters had stable or declining scores. Retired fighters also showed a decrease in neurofilament light chain levels in their blood over time, while the presence of this marker remained stable in active fighters' blood.
The study also determined that brain thickness in areas that control emotion, memory, and executive function stabilized in retired fighters while declining in active ones.
The good news is that the brain can recover after an individual's boxing or wrestling career has come to an end, Ritter said.
"The results of this study suggest a recovery of cognitive functioning in fighters who are no longer exposed to repetitive hits to the head," he said. "Future research is needed to determine if there is a time in a fighter's career where recovery is less likely to happen or to identify factors that might indicate greater risk for developing a neurodegenerative condition."