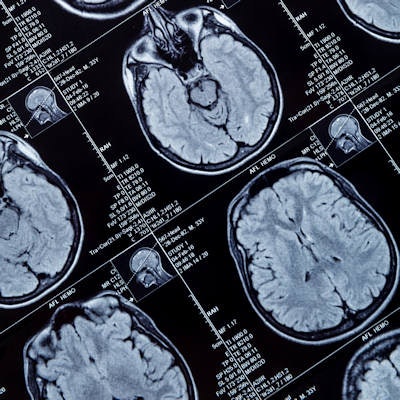 Diagnostic errors in neuroradiology studies such as CT and MRI lead to longer interpretation times and higher shift volumes, a study published March 29 in the American Journal of Roentgenology has found.
The results underscore the need to design workflow interventions that reduce these kinds of mistakes, wrote a team led by Dr. Vladimir Ivanovic of the Medical College of Wisconsin in Milwaukee.
"The identified risk factors for diagnostic error in neuroradiology could be used to guide targeted quality improvement interventions," the group noted.
Unfortunately, in the U.S., medical errors are the third leading cause of patient mortality, with an estimated 250,000 deaths per year, Ivanovic and colleagues wrote. Radiology error rates range from 2% to 6%; previous studies have suggested that higher shift volumes contribute to the problem, "[raising] concern for potential future increases in error rates given radiologists' increasing workloads."
To explore the impact of reading errors on radiology departments, the investigators conducted a study that focused particularly on neuroradiology -- a subspecialty associated with high malpractice settlement amounts (median plaintiff award, $2.9 million, and median settlement amount, $1.9 million, according to a 2019 study).
The research used information from a neuroradiology quality assurance database of 564 patients who underwent CT and MRI exams between 2014 and 2020; neuroradiologists had assigned scores to the exams according to the American College of Radiology's (ACR) RadPeer program. (A RadPeer score of 1 indicates no diagnostic error, while scores of 2a, 2b, 3a, 3b, or 4 indicate error.) Ivanovic's team assessed any association of diagnostic error with interpretations time, shift volume, exam setting, and weekend interpretation.
The authors found that diagnostic error in neuroradiology exams was linked to particular factors, as indicated in the table below.
Factors associated with diagnostic error in neuroradiology exams
Factor
Odds ratio (1 as reference)
Longer interpretation time
1.18
Higher shift volume
1.27
Weekend interpretation
1.69
"[These] three variables were found to be risk factors for diagnostic error at both the individual neuroradiologist and neuroradiology division levels," they reported, but they also noted that the errors were not associated with emergency or inpatient settings.
The association between higher shift volumes and diagnostic error is consistent with a prior study that included data from 2.9 million exams and found a link between error rates and longer work days, with a peak in errors after the 10th hour of work, Ivanovic and colleagues wrote.
In any case, the study results could prove useful as radiology departments develop workflow interventions, according to the authors.
"These findings should be considered when designing workflow-related interventions seeking to reduce neuroradiology interpretation errors," they concluded.