Best Radiologist Training Program

Minnies 2023 Winner: The University of Pennsylvania, Philadelphia, PA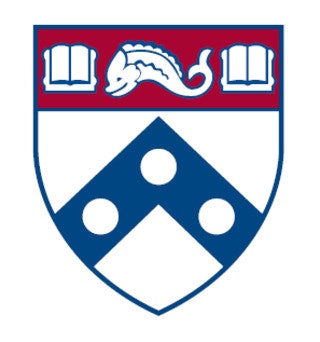 The University of Pennsylvania (Penn) successfully defended its Minnies title of Best Radiologist Training Program, going back to back for the first time in this category.
So, what does Penn have going for it? Could it be the multiple residency tracks, its rich history, or its bounty of professional resources? For this year's chief residents, it's all of the above.
"It's one of those self-perpetuating cycles. You start with the great research and the history behind it," said Coulter Cranston, MD, one such chief resident. "With that history of excellence and continuing to attract residents who want to come here and be a part of that story, we continue to push the envelope."
Penn has multiple residency programs in interventional and diagnostic radiology, with the latter offering clinical and research tracks. The Ivy League university also offers up-and-coming imaging leaders specialty tracks in business and innovation, healthcare leadership, and informatics.
"Penn really looks for applicants who not only want to do radiology, but also want to do that one extra thing, whether it's research, entrepreneurship, or becoming a leader within radiology," said Satyam Ghodasara, MD. "We've helped our co-residents start new groups and get funding for groups they already have. I think that's what makes our residency program just a little bit different from all the other ones out there."
The residents said while Penn does pride itself on its history as the first medical school in the U.S., it has also kept up with the times. The radiology training program sees students access the university's interventional suites, which include one CT/fluoroscopy suite, two C-arm suites, two procedural CT scanners, a preprocedure suite, and a large postprocedure recovery suite.
The Perelman Center, meanwhile, has two C-arm suites, a venous ablation suite, and a dedicated interventional radiology clinic with four clinic rooms and provider workroom areas.
"There's nothing quite better than going to work and being humbled by the amount of healthcare technology and advances that surround our day-to-day [workflow]," said Jing Wang, MD. "It really enriches our own educational benefit and it's something we hope we can take with us into the future."
The residents said that having Penn as a winner of the Minnies reflects the university's dedication toward training tomorrow's radiology leaders while pushing residents to go the extra distance in preparation for their careers.
The chief residents also thanked Mary Scanlon, program director, for the success that Penn has seen over the years. However, if you ask Scanlon, she would put the ball back on the residents' side of the court.
"The program would not have won this award again this year without their tireless passion, energy, and commitment to the residency," Scanlon said.
Runner-Up: Mallinckrodt Institute of Radiology
Best Radiologic Sciences Program
Minnies 2023 Winner: University of Wisconsin-Madison, Madison, WI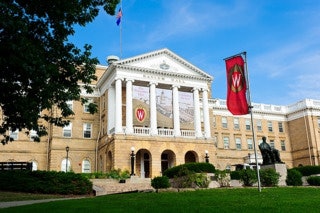 A leading institution in radiology, the University of Wisconsin-Madison (UW) once again shows its might by winning the 2023 Minnies award for Best Radiologic Sciences Program.
The School of Radiologic Technology at UW is a hospital-based radiography program sponsored by UW Health University Hospital. Because of affiliation agreements with multiple colleges and universities, aspiring technologists attending the school can access professional medical radiography resources to achieve the Bachelor of Science in Radiologic Technology (BSRT).
"There's such an opportunity for growth when you start with obtaining an education from our program," said Bridgett Willey, director of allied health and career pathways at UW Health. Willey oversees the School of Radiologic Technology and the School of Diagnostic Medical Sonography.
Students are taught how to obtain medical images and select technical factors, but they also learn about work ethic and professional behavior, developing critical thinking skills in the process. Willey added that radiology faculty at UW have dual appointments at the Schools of Medicine and Public Health. This adds to "outstanding" support for students, she said.
"Being able to rotate throughout UW Health sites provides an amazing clinical experience for our students so they get to see every kind of setting you would practice radiography in," Willey said. "The clinical experiences for our students, I think, are second to none."
Along with that, students have opportunities in research, helping contribute to peer-reviewed articles on imaging protocols and going through institutional review board training.
Operating on the pillars of service, scholarship, science, and social responsibility, the school boasts a five-year credentialing rate of 94% for students passing the American Registry of Radiologic Technologists (ARRT) exam on their first attempt, as well as a five-year average job placement rate of 100%.
"I think we have a fantastic program and people are really invested in the program," said Mary Legler, program director for the School of Radiologic Technology. "We really have the opportunity to provide our students with the experience of providing care for a variety of ages and a variety of patients and illnesses."
Legler and Willey added that the Minnies award shows the university's dedication and support to educating the hospital's mission. They said that the award recognizes efforts made to build career pathways for tomorrow's radiographers, whether it be taking leadership roles or working with advanced imaging modalities.
Runner-Up: Emory University, Atlanta, GA

Most Significant News Event in Radiology
Minnies 2023 Winner: Use of AI in radiology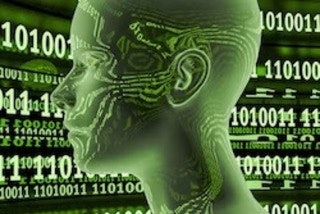 AI continues to move into the mainstream in radiology, especially for supporting clinical decision-making and triaging, as well as making workflow more efficient by streamlining patient scheduling, image processing, and radiologists' image interpretations. The hope is that ultimately AI will not only improve patient care but also reduce radiologist burnout.
Radiology researchers are exploring the use of AI for everything from triaging chest x-ray exams, to boosting detection of COVID-19, to finding breast cancer earlier and improving interpretation of head CT exams.
The technology is proving to be a revenue generator and a driver of innovation: The medical imaging AI market will likely exceed $1.7 billion by 2027, according to a report written by contributing writer Ellie Baker of Signify Research that AuntMinnie.com posted in July, and a recent report in the Journal of the American College of Radiology suggested that in the near future, venture capital funding will boost the number of AI radiology offerings cleared by the U.S. Food and Drug Administration.
But not everyone is confident of the technology's benefits. AI's impact on radiology is of concern among medical students, who worry that it will threaten the job market, and radiologists express trepidation regarding a lack of effective clinician/AI collaboration, lack of scientific evidence to support the use of AI products, and a lack of monitoring of the impact of AI once it's been incorporated into the department.
And studies that have explored AI's performance compared to radiologists' have produced mixed results, according to Louis Plesner, MD, PhD, who spoke with AuntMinnie.com on September 28 about the use of the technology with chest x-ray imaging. Plesner and colleagues tested commercially available AI algorithms on a range of chest indications, including pneumothorax, pleural effusion, and airspace disease. AI did well -- particularly in flagging pneumothorax and pleural effusion -- but radiologists still bested it when it came to overall interpretation.
"AI is good at finding things by image pixels, but if an interpretation needs to be made, radiologists [are still better]," Plesner noted.
More development of AI algorithms and radiologist training is needed to address concerns about AI, according to Pranav Rajpurkar, PhD, of Harvard Medical School in Boston and Matthew Lungren, MD, of Stanford University, who noted in a New England Journal of Medicine study published in May that the "majority of radiologists and residents expect substantial changes in the radiology profession within the next decade and believe that AI should have a role as a 'co-pilot,' acting as a second reader and improving workflow tasks."
Runner-up: ChatGPT attracts interest for potential radiology applications
Biggest Threat to Radiology

Minnies 2023 Winner: Radiology workforce shortages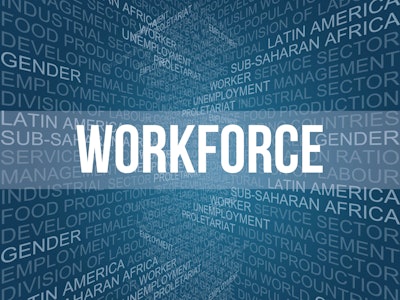 The winner for this year's "Biggest Threat to Radiology" category is radiology workforce shortages, indicating that concern about this trend remains high.
Professional organizations have been doing their best to lobby policymakers for solutions that could mitigate the problem. In May, the American College of Radiology (ACR) and the Radiology Business Management Association (RBMA) submitted a letter to Congress flagging the issue and citing a 2021 report from the Association of American Medical Colleges (AAMC) that predicted that by 2034 the U.S. could be dealing with a shortage of between 37,800 and 124,000 clinicians -- with shortages in other specialties, including radiology, ranging from 10,300 to 35,600 physicians.
What's more, the American Society of Radiologic Technologists (ASRT) released a report in May that found a radiologic technologist (RT) vacancy rate of 18.1% this year. Also that month, the American Society for Radiation Oncology (ASTRO) held an Advocacy Day in Washington, DC, urging its members to educate Congress about how staffing shortages negatively affect patient care in cancer clinics and to ask for policies that would decrease these shortages.
Yet some argue that there are ways to address radiology staff shortages -- particularly through the use of advanced imaging, according to contributing writer Mark Miller of Cassling Diagnostic Imaging. In a May column, Miller noted that "what makes staff shortages even more complex is a consistent growth in medical imaging demand," which he attributed in part to the "rise of chronic diseases, as well as growing education around available imaging technologies." Advanced imaging and AI could help with this increased workflow, according to Miller.
Another solution for mitigating the radiologist workforce shortage -- among those who are leaving the field because they are dissatisfied with how they are required to practice in the specialty -- could be establishing remote or hybrid work strategies, according to a presentation delivered in May by Christine Glastonbury, MD, of the University of California, San Francisco at the American Roentgen Ray Society (ARRS) 2023 annual meeting in Hawaii.
"People are looking for a better way to live and a better way to work, and a way that integrates the things that are important to them in their practice," she said.
Fellow panelist Brandon Brown, MD, of Indiana University in Bloomington suggested that, in order to effectively implement remote or hybrid work strategies, radiology departments must assess how comfortable their staff will be with these kinds of varied approaches.
"We are all different and monocentric solutions won't work," he told panel attendees. "If we're serious about it, we need solutions as diverse as our people."
Runner-up: Burnout among physicians and staff
Hottest Clinical Procedure
Minnies 2023 Winner: Use of AI for predictions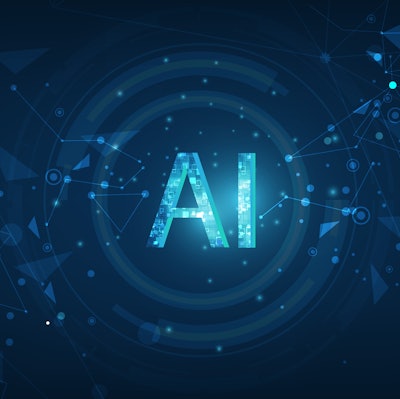 The Minnies expert panel has named the use of AI for predictions as this year's Hottest Clinical Procedure, superseding two-time winner photon-counting CT.
There is no shortage of AI technology in radiology, as reflected by the sheer number of commercially available applications. In 2022, 87% of the AI applications cleared by the U.S. Food and Drug Administration (FDA) as medical devices were for use in radiology. And radiology has retained its AI dominance in 2023, accounting for 79% of cleared AI software as of July, according to the FDA's latest update.
AI is increasingly showing its worth as a tool for estimating mortality risk, predicting malignancy, recurrence, or treatment response, and opportunistically screening for a variety of conditions on imaging exams performed for other indications. Progress has been most evident in CT, and not surprisingly, this year's Minnie winner for Best Radiology Researcher, Perry Pickhardt, MD, has been focusing on utilizing AI for opportunistic screening of abdominal CT exams. Other recent CT research pointed to AI's capability of predicting heart failure by measuring chest fat.
However, AI algorithms are also increasingly being used for predictions on other modalities, including, for example, predicting type II diabetes, mortality risk from lung cancer, and 30-day mortality from community-acquired pneumonia from analysis of chest x-rays. Another recent study showed promising results for applying AI for predicting fracture risk on dual-energy x-ray absorptiometry exams. Researchers have also highlighted AI's potential to aid in the early diagnosis of breast cancer, determining the source of postarthroplasty knee pain on SPECT/CT imaging, identifying high-risk lymphoma patients on FDG-PET scans, projecting survival in endometrial cancer patients using PET/MRI, and predicting long-term outcomes in patients with early Parkinson's disease.
Other work has explored the use of AI algorithms for automatically diagnosing breast lumps on ultrasound and for predicting whether invasive lobular carcinoma is malignant.
With these and many other tantalizing potential clinical applications on the horizon, the use of AI for predictions wins the Minnie for Hottest Clinical Procedure and will undoubtedly be in the running again next year.
Runner up: Photon-counting CT