Each year, the Minnies award winners reflect the current challenges, issues, and advances in radiology. And 2023 is no exception.
Notably, AI was even more prevalent this year among the Minnies winners than in the past. The technology figured prominently in five Minnies categories, including Hottest Clinical Procedure. And for the first time since 2018, physician burnout did not win the Minnies award for Biggest Threat to Radiology. Workforce shortages were deemed by our Expert Panel to be the biggest threat in 2023.
In addition to a few previous winners adding to their Minnies trophy collection, several of this year's winners will be taking home their first Minnies trophy.
Of course, no awards ceremony is complete without acceptance speeches. So this year we've invited our victors to say a few words about their Minnies wins. We hope you enjoy our article as well as the opportunity to hear directly from the recipients.
Congratulations to all the winners of the 2023 Minnies awards, and also to the runners-up and the hundreds of candidates who made the semifinalist list across 15 categories. All of the finalists were worthy candidates; the voting results were very close for nearly every Minnies category.
Interested in the history of the Minnies, our annual award program recognizing excellence in radiology? You can view our comprehensive list of all the Minnies winners over the past 24 years.
Most Influential Radiology Researcher
Minnies 2023 Winner: Perry Pickhardt, MD, University of Wisconsin - Madison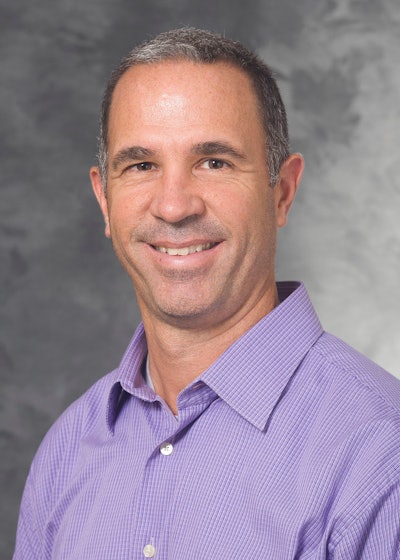 Now a two-time winner of the Most Influential Radiology Researcher Minnie, Perry Pickhardt, MD, of the University of Wisconsin (UW) in Madison is seeking to derive value from previously unutilized body composition data in abdominal CT exams in more than 1 million unique patient records.
Using the moniker OSCAR, or Opportunistic Screening Consortium in Abdominal Radiology, UW's new project involves using "understandable AI" in a large-scale retrospective analysis of over 150,000 patients at UW, as well as a multicenter trial capturing data from more than 1 million unique patients, to use CT biomarkers for preventive personalized medicine.
"We've been largely ignoring body composition data – measures of abdominal fat, vascular calcium, bone mineral density, muscle measures, liver, etc – that we've now shown have predictive value and can give us prognostic ability to determine who is silently suffering from osteoporosis, cardiovascular disease, sarcopenia, or metabolic syndrome, for example," said Pickhardt, who is chief of gastrointestinal imaging at UW-Madison.
"We should be leveraging the 'free' body composition data that is available on all abdominal CTs."— Perry Pickhardt, MD, UW-Madison
While Pickhardt's efforts revolve around what is commonly called "opportunistic screening," he likens the goals to value-based medical imaging and repurposing scans for useful incidental data for cardiometabolic screening purposes.
"Our hope is that we'll be able to determine how to use this as a diagnostic tool in actual practice," he said.
Through his opportunistic research at UW, Pickhardt ultimately advocates for an intended low-dose noncontrast abdominal virtual physical exam with CT around the age of 50 to screen for common conditions, determine risk, and recommend preventive measures or lifestyle changes. He added that by the age of 50 or 60, many or most people have already had a CT scan for diagnostic purposes.
"We can first take advantage of all those scans," he said.
Using understandable AI, OSCAR will connect imaging studies from 10 or more years ago to downstream events, Pickhardt explained.
"We'll know what to do with these measures because of all that data," he said. "This is understandable or explainable AI, since it is what a human could measure, and not opaque or black box AI where you don't know how the algorithm is coming to its conclusion."
Pickhardt added that the OSCAR project has opened doors for collaborative work beyond the radiology department.
"We plan to collaborate with our clinicians in areas of preventive cardiology, endocrinology, and hepatology, for example," Pickhardt said. He received his first Most Influential Radiology Researcher Minnie in 2016, largely due to his previous work in CT colonography.
Pickhardt graduated from UW in 1991 with a Bachelor of Science in physics. He earned his Doctor of Medicine degree from the University of Michigan, graduating in 1995, and then became a resident in diagnostic radiology at the Mallinckrodt Institute of Radiology at Washington University in St. Louis. He is a nationally recognized author, editor, and speaker.
Pickhardt believes using additional clinical data on CT imaging could save healthcare costs, especially when AI tools are used in parallel, suggesting it is a cost-effective or even cost-saving strategy for personalized or precision medicine. His work on abdominal imaging has led to over 500 scientific publications.
Runner Up: Emily Conant, MD, University of Pennsylvania
Most Effective Radiology Educator
Minnies 2023 Winner: Christine "Cooky" Menias, MD, Mayo Clinic - Arizona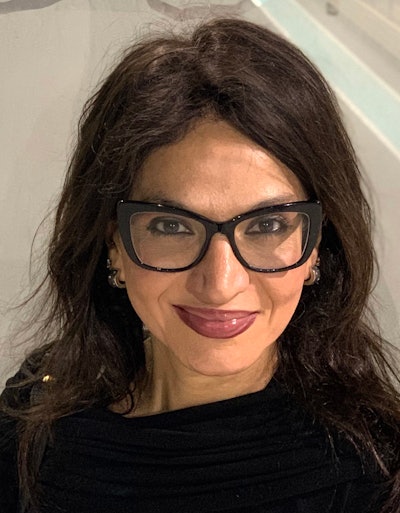 The first back-to-back winner of Most Effective Radiology Educator in the history of the Minnies, Christine "Cooky" Menias, MD, teaches residents and fellows to take extra care with their patients. Menias' clinical focus has been geared to patient-centered care, and she's absolutely unwavering.
In an interview with AuntMinnie.com, Menias said, "The report is our deliverable and primary way of communicating their findings to them as patients and to their medical care provider."
"Cooky's tough love: It takes time to become an excellent radiologist. Learn from your mistakes and the mistakes of others. Your practice will change when it becomes personal."—Christine "Cooky" Menias, MD, Mayo Clinic-Arizona
For that reason, she advises radiology residents to be especially attuned to their dictations and pay careful attention to the exact wording they use so as not to alarm patients unnecessarily.
"Innumerable nodules? No, four nodules in the right lung and four in the left. Count that for the patient," she said.
Menias recognizes the changing landscape of radiology education and aims to highlight the significance of developing empathy early in one's career. She believes that when you begin interacting with patients during fluoroscopy or interventional procedures, it fosters the growth of empathy. This empathy, she contends, significantly influences the way you generate reports.
Born in Cairo, Egypt, Menias received her Doctor of Medicine from the George Washington University School of Medicine in Washington, DC, She completed her residency and abdominal imaging fellowship at the Mallinckrodt Institute of Radiology at Washington University in St. Louis, MO, and stayed on as Washington University faculty for 15 years before joining the Mayo Clinic-Arizona in 2013 as professor of radiology.
The first female editor in chief of RSNA's peer-reviewed RadioGraphics journal since 2021, Menias splits her time between Mayo Clinic, where she's a specialist in abdominal imaging, and the journal, where she is achieving her first goals of expanding RadioGraphics as a learning platform.
"We're starting to see the fruits of these goals and it's good," Menias said. "We have expanded opportunities for medical students, residents, and fellows as well as increased international engagement of authors and reviewers and enhanced user experience through the integration of multimedia resources."
One of six distinguished alumni of the Mallinckrodt Institute of Radiology in 2022, Menias has also been honored with the Radiological Society of North America's Lifetime Honored Educator Award, the Society of Abdominal Radiology's Gold Medal Winner award, and the Educator of the Year for Research by the Mayo Clinic Arizona Resident and Fellows' Association. In addition, she received the Distinguished Educator award from the American Roentgen Ray Society in 2019.
A well-known national and international lecturer, Menias has published seven books, multiple book chapters, and over 330 peer-reviewed manuscripts.
Runner Up: Katja Pinker-Domenig, MD, PhD, Memorial Sloan Kettering Cancer Center
Most Effective Radiologic Sciences Educator
Minnies 2023 Winner: Joy Renner, RT (R), University of North Carolina – Chapel Hill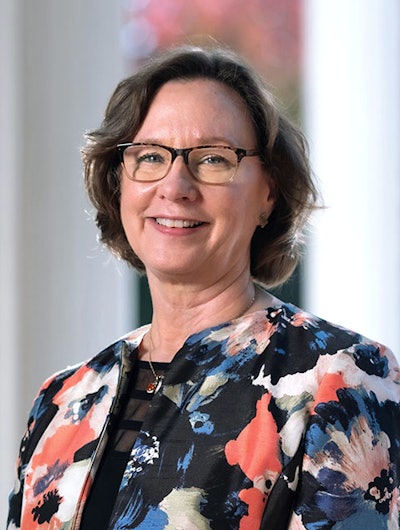 It is vital that education and imaging leadership work together to ensure a competent workforce that meets the needs of our patients. These are the words of Joy Renner, RT (R), clinical associate professor and radiologic sciences educator at the University of North Carolina (UNC) – Chapel Hill. A characteristic to cultivate, Renner says, is an entrepreneurial spirit that will not see challenges but rather opportunities for growth, efficiency, and quality enhancement in imaging services.
As director of the division of radiologic science and an educator in the UNC Chapel Hill Department of Health Sciences, Renner envisions strategic financial support initiatives where healthcare institutions recognize their role in developing and expanding programs that require faculty, classroom space, and laboratory space and equipment as a forward step.
UNC-Chapel Hill developed collaborative agreements with UNC Health and Duke Health for the planning and execution of two programs, a certificate program in radiography, and a bachelor of science degree program in diagnostic medical sonography.
"This fall we piloted a project for seamless transition from program to employment with both institutions," Renner explained. "The process streamlined identification of student interest for specific positions, the recruitment, interview and application processes, and the onboarding process."
All graduates from the program will move immediately into their new career position at graduation in December.
With 40 years of teaching behind her, Renner anticipates more strain on funding, space, and qualified faculty for radiologic science education.
"A large faculty cohort will be retiring over the next 10 years, and we need to be cultivating and educating new faculty to fill these positions," she said.
"Another issue," Renner continued, "is that the proprietary and competitive nature of the medical imaging industry means the technological changes are not shared with educators until the products are in the market." And she cautions, "We need to learn from our past where new technology is launched clinically without any preparation of radiologic science educators. Maximizing the positives associated with new technology while being mindful of the potential negatives is critical with the introduction of any technological changes, whether in clinical practice or in education programs."
"Students coming into the profession need to know that the same is true and has always been true of medical imaging: They are entering a dynamic field that will see rapid advancement and changes and they need to be willing to stay educated and trained in the latest developments to offer optimal care," she continued. "The field offers the flexibility to have a career that melds with your life experiences. Being a 24/7 service with many practice options, allows someone to alter their particular job situation to fit changes in personal life, family life, and education and professional goals."
Renner has taught both undergraduate and graduate programs in pathophysiology, medicolegal and ethics, clinical decision-making, professional issues and trends, clinical pathways, pharmacology in medical imaging, advanced patient care and management, musculoskeletal imaging and procedures, and integrated principles of image analysis.
Runner up: William Faulkner and Associates
Most Effective Radiology Administrator/Manager
2023 Minnies Winner: Andrew Menard, JD, Johns Hopkins Health System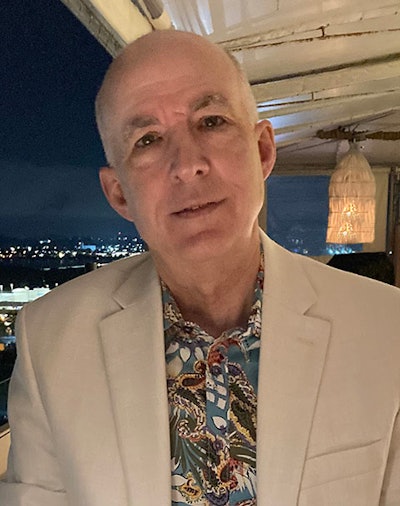 Andrew Menard, JD, is working to improve the sustainability of radiologic care and of healthcare more broadly. With an indirect nod to reducing carbon footprint, Menard explained sustainability this way: "If you want to improve our climate impact, first reduce the unnecessary and low-value care that we all deliver."
Menard serves as executive director of radiology strategy and innovation for Johns Hopkins Health System in Baltimore, MD.
"Healthcare consumes as much as 18% of the U.S. GDP; policymakers, payers, employers, and patients recognize that this is much too much," Menard said. "The drive for value-based care is one effort to address this."
Radiology can and should lead the way, he continued.
"We have the ability to distinguish between imaging that really adds value to care by guiding care decisions and improving clinical outcomes for patients, and imaging that will not have significant value impact," Menard said. "The latter type of imaging is waste. Every low-value exam we avoid improves patient safety and lowers costs to patients and society."
Despite this focus, Menard was not a supporter of the Protecting Access to Medicare Act (PAMA) and appropriate use criteria (AUC) for medical imaging, which, he contended, were bad policies from the start.
"The profit motives of fee-for-service healthcare overwhelmed the potential impact of that burdensome approach. We added costs and pain for providers with little likelihood of improved utilization," he said. "There are better ways to move toward value."
"Every unnecessary imaging exam you can avoid drops to the bottom line. If we prepare for that dynamic as our future, if we focus on high-value imaging, we'll all be better off."—Andrew Menard, JD, Johns Hopkins Health System
Now five years in at Johns Hopkins Health System, Menard said he spends his time developing strategies and tactics that optimize radiology's value in emerging healthcare business models that integrate clinical and financial outcomes, such as Medicare Advantage and ACO REACH. Keenly interested in physicians and primary care providers who have elected to be "gatekeepers with risk," Menard said he's also watching what's happening with direct contracting, giant insurers like UnitedHealthcare, and potential disruptors such as Amazon.
"Medicare has announced that it plans to outsource 100% of fee for service or traditional Medicare to risk-sharing arrangements by 2030. They have crossed the 50% level now so they're on track," Menard explained.
"Maryland is a testing ground," he continued. "Under a long-standing agreement between the state and the federal government, all Maryland hospitals receive a single, annual global payment for their services, similar to capitation. Maryland also has an all-payer system under which all payers pay the same amount for hospital-based services."
This, Menard said, lends itself to experimentation in value-based models, innovative care models, and more judicious use of healthcare.
"The key is the integration of clinical and financial risk," he said. "Radiology services are expensive, discreet, and easy to identify. The gatekeeper with risk will look at MRI and CT and ask, 'Does that study really matter to the care decision?' And they're going to chip away at waste."
"Healthcare systems like Johns Hopkins that offer their own Medicare Advantage plans are in the same position; they've integrated clinical and risk," Menard said. "We [Johns Hopkins] want to provide effective care and keep people healthy. Every unnecessary imaging exam you can avoid drops to the bottom line. If we prepare for that dynamic as our future, if we focus on high-value imaging, we'll all be better off."
Menard earned his law degree cum laude from Harvard Law School. He previously served as director of business development and executive director of the department of radiology at Brigham and Women's Hospital in Boston. Menard studied economics at Georgetown University, School of Foreign Service, and was the recipient of the William Notz Medal for Economics.
Runner up: Paulo Castaneda, Stanford Health Care