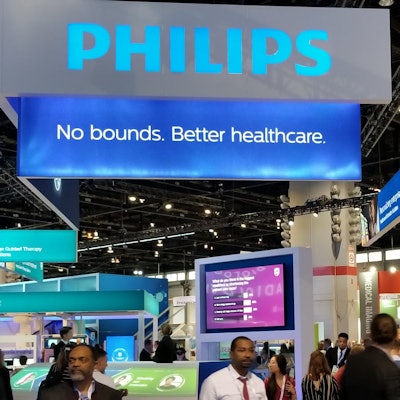 Philips Healthcare parent Royal Philips has announced a realignment of its three major business segments: As of January 1, the reporting segments are Diagnosis and Treatment, Connected Care, and Personal Health.
The changes include a shift of the healthcare informatics business from the Connected Care segment to the Diagnosis and Treatment segment, which also includes the company's Diagnostic Imaging and Ultrasound operations and is headed by Rob Cascella.
Also within the Diagnosis and Treatment segment is the Image-Guided Therapy business, which is run by Bert van Meurs. Concurrent with the realignment, Philips announced that van Meurs has been named a member of the company's executive committee.
Finally, Philips confirmed that it expects to hit its overall target of 4% to 6% sales growth (after currency adjustment) and an improvement of 100 basis points in adjusted earnings before interest, taxes, and appreciation (EBITA) on average per year for 2017 to 2020.