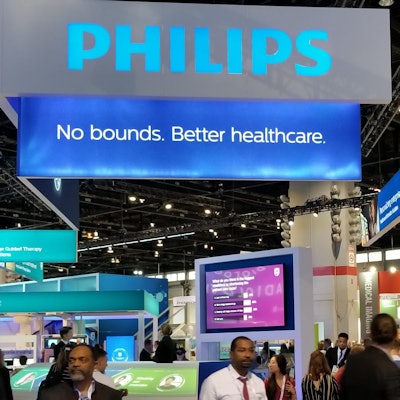 Philips Healthcare is expanding its IntelliSpace Enterprise Edition to include features addressing oncology, genomics, and clinical information exchange.
New features include the following:
IntelliSpace Precision Medicine Oncology offers workflow capabilities from analysis to treatment decision for healthcare organizations to launch, implement, and scale precision medicine programs.
IntelliSpace Precision Medicine Genomics is a seamless workflow platform designed to combine genomic data with disease histology and patient phenotypes for biomarker-informed diagnostics and therapeutics.
IntelliSpace Exchange allows hospital networks to exchange clinical information and improve overall efficiency through standards-based interoperability.
IntelliSpace Enterprise Edition already includes Philips' radiology and cardiology portfolios, as well as the PerformanceBridge analytics platform, as part of its business services model for enterprise-wide informatics across care settings.
Philips plans to showcase IntelliSpace Enterprise Edition at the Healthcare Information and Management Systems Society (HIMSS) annual meeting later this month in Orlando, FL.