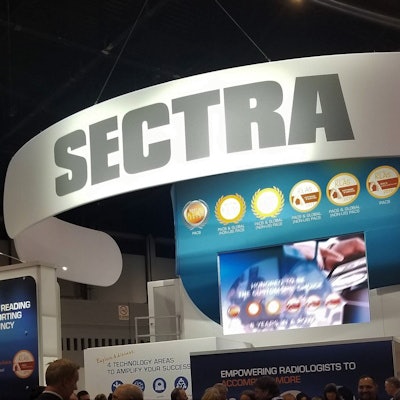 Enterprise imaging firm Sectra reported strong revenue and earnings growth in its fiscal fourth quarter and 2022/2023 fiscal year.
For the fourth quarter (end-April 30), Sectra had net sales of 724.7 million Swedish krona ($67 million U.S.), up 11.7% overall and up 6.7% based on adjusted exchange rates compared with the 640 million krona ($59.2 million) recorded in the same period a year ago. Operating profit improved from 141.1 million krona ($13 million) in the fourth quarter last year to reach 196.8 million krona ($18.2 million).
For the year, Sectra had net sales of 2.351 billion krona ($217.3 million), up 20.6% overall and up 12.6% based on unadjusted exchange rates from the 1.949 billion krona ($180.2 million) generated in fiscal 2021/2022. The company had annual operating profit of 455.7 million krona ($42.1 million), up from 383.4 million krona ($35.4 million) last year.