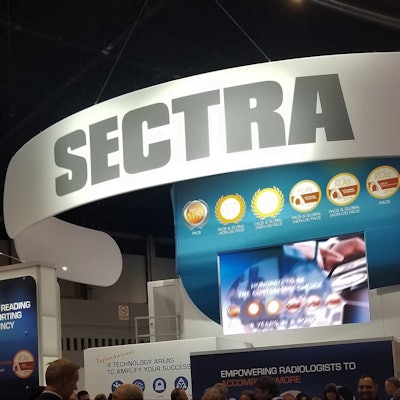 Enterprise imaging firm Sectra reported strong net sales and revenue growth in the first quarter of 2023, citing deployment of it cloud services for diagnostic imaging.
For the first quarter (end-July 30), Sectra's net sales were 583.7 million Swedish krona ($52.6 million U.S.), an increase of 20.6% overall compared to the same period last year and up 14.2% based on unadjusted exchange rates. Recurring revenue accounted for 397.2 million krona ($35.8 million) of net sales, with cloud recurring revenue accounting for 86.4 million krona ($7.8 million), an increase of 72.8% over the same period last year.
During the period, several hospitals deployed Sectra's cloud services for medical diagnostic imaging and one of the largest hospital chains in the U.S. ordered these services, the company noted.