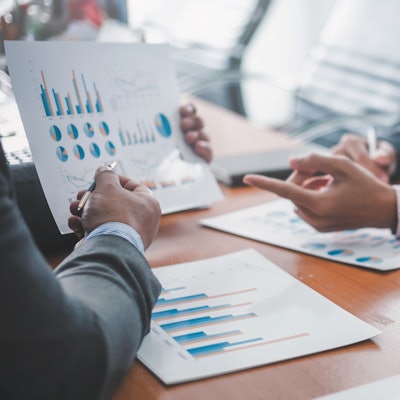 Fujifilm is planning to acquire the medical imaging business of Hitachi in what would be a major consolidation of Japanese medical device firms, according to news reports. The deal would marry Fujifilm's strength in digital x-ray and image management software with Hitachi's modality scanner business.
Fujifilm would pay about $1.55 billion for Hitachi's medical business, with the boards of both companies planning to vote on the deal on December 18, according to a December 17 article in Nikkei Asian Review. A story in Reuters shortly thereafter quoted a Fujifilm spokesperson as confirming that a deal is under consideration.
The impetus for the deal is Fujifilm's desire to find new markets as its core film and copier businesses decline. Healthcare has been specifically targeted for growth by the company; Fujifilm was one of the final bidders for Toshiba's medical imaging business when that was sold in 2016 but was edged out by rival Canon. Meanwhile, Hitachi is said to be interested in exiting some of its businesses to focus on "growth areas," according to the Nikkei article.
The deal would be a good match between the companies, with little overlap in product lines. Fujifilm is strong in digital x-ray and image management software, which the company developed to compensate for the slow decline of x-ray film since the start of radiology's conversion to PACS in the 1990s. The company also has a strong presence in point-of-care ultrasound, thanks to its acquisition of SonoSite in 2012. In addition, Fujifilm is active in the endoscopy, clinical diagnostics, and biopharmaceuticals markets.
On the other hand, Hitachi has focused on big iron. In the U.S., the company is particularly strong in the MRI market, with the company's Hitachi Healthcare Americas business finding a profitable niche in the outpatient imaging center market. Hitachi has been introducing CT scanners to U.S. customers, and the company also has a strong cart-based ultrasound business. Hitachi sells proton therapy systems worldwide as well.
The Nikkei article cites another reason for Fujifilm's interest in the deal as being the company's desire to get on a stronger competitive footing relative to the top players in radiology, including GE Healthcare, Siemens Healthineers, Philips Healthcare, and Canon. GE, Siemens, and Philips each have over 20% shares of the market for radiology devices, while the story pegs Canon's share at 9.5%. Acquiring Hitachi's medical business would put Fujifilm's share at 8.4%, close to that of Canon's.
The proposed deal shows that Fujifilm is serious about boosting its position in healthcare, according to a market analyst who requested anonymity. The company's CEO Shigetaka Komori in September said that the company had a target of doubling its annual sales to reach 1 trillion yen (almost $10 billion), a number that would represent major growth compared with its current position but that would still put it at one-half to two-thirds the size of the Big Four medical imaging companies, the analyst noted.