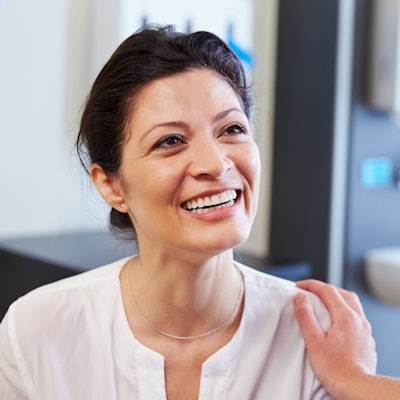 Hispanic ethnicity is reported in less than half of breast cancer studies and less than one-third of such studies categorize race and ethnicity into mutually exclusive groups, a study published August 25 in JAMA Oncology found.
A team led by Dr. Jose Bazan from Ohio State University also found in their analysis of breast cancer studies that less than 1% of studies separated categories for both Hispanic and non-Hispanic people.
"Excluding ethnicity from any analysis results in missed opportunities to identify differences in patient and treatment characteristics as well as survival, which may be less or more favorable in Hispanic people," Bazan and colleagues wrote.
U.S. Census Bureau data suggests that Hispanic people represent nearly one-fifth of the U.S. population, and their numbers continue to grow. However, when it comes to medical studies, inclusion of Hispanic participants is "inconsistent," the researchers noted.
Another potential challenge can occur when studies that include Hispanic participants fail to disaggregate -- or break down into smaller categories -- ethnic and racial data. That can be a problem given the diversity of the Hispanic population, which can include individuals who identify as "some other race" (42.2%), in addition to Hispanic.
Disaggregation can be a useful tool for revealing patterns that can be hidden underneath larger, aggregate data -- but data disaggregation can be "infrequent" when it comes to Hispanic ethnicity by race. Meanwhile, previous breast cancer research suggests there are differences in staging, treatment, and mortality for Hispanic Black and Hispanic white individuals.
Using the National Cancer Database, Bazan and colleagues wanted to find out how inclusive breast cancer studies have been for Hispanic ethnicity or ethno-racial categories. They included a total of 361 studies published between 2010 and 2021.
The researchers found that ethnicity in patient demographics was included in 171 studies (47%), compared with race in 287 studies (80%). Also, ethnicity was reported in both the patient demographics and results in 149 studies (41%), compared with 284 studies (79%) accounting for race in demographics and results. The team also found that ethnicity was more likely to not be reported in either patient demographics or results compared to race (52% vs. 12% of studies).
Bazan et al noted that mutually exclusive race and ethnicity groups, including Hispanic, non-Hispanic Black, and non-Hispanic white, were reported in patient demographics in 130 (36%) studies and in the results section of 114 (32%) studies.
The study authors advised that future breast cancer studies should categorize patients by both race and ethnicity, as well as report country of origin when such data is available.
"The inclusion of distinct ethno-racial categories will further improve the understanding of the influence of ethno-racial differences in experiences of systemic inequity, structural racism, and discrimination, as well as their effects on breast cancer outcomes," they wrote.
The researchers also added that future studies from the team will explore population-based registries such as the Surveillance, Epidemiology, and End Results (SEER) program. This program allows for further categorization of patients as Hispanic, non-Hispanic Black, and non-Hispanic white, among others.