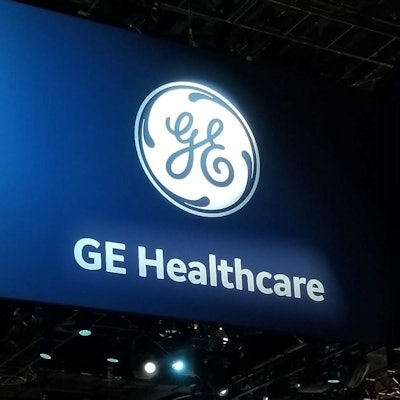 GE Healthcare has signed a deal to acquire specialty ultrasound and surgical visualization developer BK Medical for $1.45 billion. GE said the acquisition will help its $3 billion ultrasound business expand into surgical and therapeutic interventions.
Headquartered in Boston and Copenhagen, Denmark, BK Medical specializes in intraoperative imaging and surgical navigation. The company's core business had been in urology ultrasound, but in recent years, the firm has expanded into the development of ultrasound technology for guiding surgical procedures in real-time, a technique the company calls "active imaging."
BK's technology is used for minimally invasive and robotic surgeries, as well as to visualize deep tissue during interventional procedures in the brain and abdomen. The company's products include the following:
bkActiv, an ultrasound system that includes hardware and software to guide resection of neurosurgical tumors like glioblastoma
bk5000, a premium neurosurgery ultrasound scanner that can be integrated with navigation software from Brainlab
bkSpecto, an ultrasound scanner designed to guide interventional procedures in a wide range of clinical applications
bk3000, a high-resolution scanner for urology applications
bkFusion, a small-footprint ultrasound scanner with ability to display ultrasound images fused with MRI scans
The acquisition enables GE to expand from its base in diagnostic ultrasound and into the fast-growing surgical visualization and intervention segment, giving the company broader coverage of the continuum of care, according to Roland Rott, president and CEO of GE's ultrasound business unit.
GE is acquiring BK Medical from investment firm Altaris Capital Partners, where BK is part of its Analogic business. Analogic bought BK in 1993, and Altaris acquired a controlling interest in Analogic in 2018. BK has over 650 employees, according to GE.