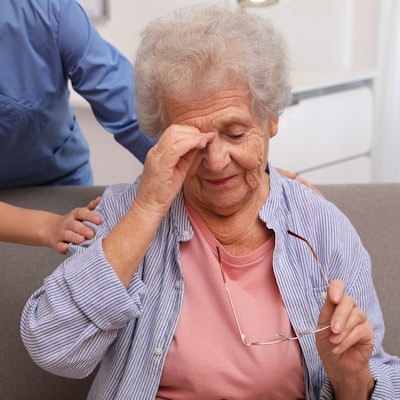 The U.S. Centers for Medicare and Medicaid Services (CMS) said it will cover newly approved Alzheimer's disease drugs for people enrolled in a national patient registry, according to a June 1 news release.
The announcement further defines an earlier decision by the agency to limit U.S.-approved monoclonal antibodies for treating Alzheimer's disease only to patients enrolled in clinical trials and comes with Eisai and Biogen's drug Leqembi pending traditional approval by the U.S. Food and Drug Administration (FDA).
"Medicare will cover drugs with traditional FDA approval when a physician and clinical team participates in the collection of evidence about how these drugs work in the real world, also known as a registry," the CMS said.
Monoclonal antibodies for Alzheimer's disease are a new class of drugs that have proven in clinical trials to reduce brain deposits of amyloid plaque, based largely on amyloid PET scans of patients before and after treatment. These deposits are associated with neurocognitive decline.
Leqembi was first approved in January under an FDA accelerated regulatory pathway. Aduhelm, the first monoclonal drug to reach the market for the indication, was similarly approved in 2021. Other drugs in the class under consideration for full approval include Eli Lilly's donanemab.
The FDA's accelerated approval pathway is "used for a drug for a serious or life-threatening illness that provides a meaningful therapeutic advantage over existing treatments," according to the FDA. Typically, this approval doesn't require clinical trial data as stringent as for traditional approvals.
Under the proposal, if and once monoclonal antibodies for Alzheimer's disease receive traditional approval, doctors will be required to submit evidence on their effects on patients in routine practice, and collect information in an "easy-to-use" portal, according to the CMS. To qualify, people will need to be enrolled in Medicare Part B and be diagnosed with mild cognitive impairment or early dementia caused by Alzheimer's disease.
The CMS has yet to announce the registry design and details. On June 9, FDA experts are scheduled to discuss additional clinical trial data submitted on Leqembi, with traditional approval expected to follow.