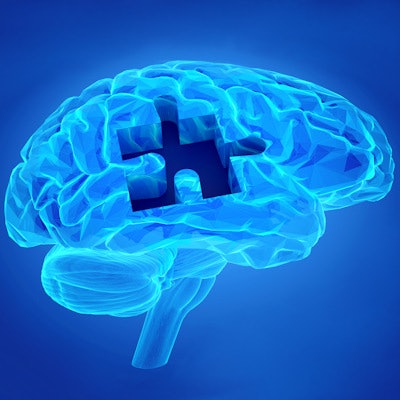 Racial and ethnic minority groups in the U.S. are inadequately represented in Alzheimer's neuroimaging research, according to a study published July 25 in Communications Medicine.
The findings paint a more accurate neuroimaging research picture, senior author Duke Han, PhD, of Keck School of Medicine in Los Angeles, said in a statement released by the school. Han is director of neuropsychology in the department of family medicine and a professor of family medicine, neurology, psychology, and gerontology.
"As far as we know, this is the most comprehensive review of representation in the Alzheimer's disease neuroimaging literature," Han said. "It gives us a good sense of the current state of the literature and what needs to be addressed moving forward."
Racial and ethnic minorities in the U.S. carry disproportionate Alzheimer's disease burden compared to their White counterparts. It doesn't help that they are often underrepresented in Alzheimer's disease neuroimaging research -- a fact that affects the generalizability of trial findings, biomarker cutoffs, and treatment effects, Han and colleagues noted.
It's a problem that must be addressed, said study first author Aaron Lim, PhD, a postdoctoral fellow in Han's research lab.
"[Underrepresentation] is a pretty big deal, especially as we look toward the future, where an increasing proportion of the U.S. will be ethnic minority groups," he said in the Keck statement. "If their representation isn't adequately captured, then this disparity in research will grow and grow."
Han and colleagues sought to assess the depth of racial and ethnic minority underrepresentation in neuroimaging research via a study that included 2,464 research articles on Alzheimer's disease brain imaging. Of these, 719 named participant race or ethnicity directly (which the group dubbed "direct studies") and 1,745 culled data from external databases that reported race or ethnicity (which the team categorized as "indirect studies").
Across the articles, participants were 84% to 87% white -- a group that makes up less than 60% of the U.S. population -- and all racial and ethnic minority groups (Black/African American, Hispanic/Latino, Asian American and American Indian/Alaska Native) were underrepresented, the investigators found.
Racial representation in neuroimaging studies
Race
Direct studies
Indirect studies
White
87.4%
83.7%
Black/African American
7.3%
11.6%
Hispanic/Latino
3.4%
4.7%
Asian American
0%
1.75%
American Indian/Alaska Native
0%
N/A
Han's group found that 94% of indirect studies took data from just 10 shared databases -- "suggesting that these large, multisite studies -- which collect data from thousands of participants over many years -- are driving a sizable chunk of Alzheimer's disease research," the team explained.
What can be done to change this inequity? Large, multisite studies need to enroll more diverse samples of participants, according to Han and colleagues. This is transpiring, albeit slowly: Due to diversity efforts from projects like the Alzheimer's Disease Neuroimaging Initiative, the number of Black/African American participants in trials increased from 3.3% between 1994 and 2017 to 8.2% between 2018 and 2022.
"In the past, some researchers were so focused on recruiting large groups of participants, that it took priority over the importance of representation," Han et al wrote. "Now, there's an increasing focus on balancing numbers with representation. This increased emphasis on diversity in neuroimaging is a welcome sight."
The complete study can be found here.