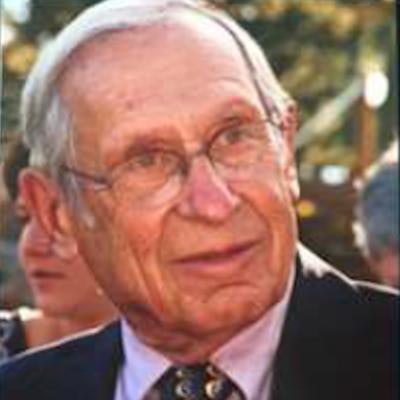 The World Molecular Imaging Society (WMIS) is mourning the death of Dr. Elliott Lasser, known for his contributions to contrast agent research.
Lasser died on March 4 at the age of 100, according to an obituary written by Dr. Meg Richman of University of California, San Diego (UCSD) Radiology, where Lasser served as chair. He earned his medical degree from the University of Buffalo Medical School in New York in 1944. He served in the U.S. Navy for two years, then completed a radiology residency and cancer fellowship at the University of Minnesota.
After a stint in private practice, Lasser transitioned to academic radiology and served as chair of radiology at the University of Pittsburgh and at UCSD. At San Diego he lobbied the University of California regents to make UCSD a four-year medical school campus.
Throughout his career he researched the chemical reactions and science behind the use of imaging contrast agents; in 1978, he found a symposium called Contrast Media Research, according to WMIS.
"Dr. Lasser was a wonderful person, a dedicated teacher, a marvelous friend," Richman wrote. "We honor him for his creation of our world-renowned UCSD Department of Radiology, for his landmark contributions to radiological science, and for his caring demeanor and wonderful teaching that brought out the best in all around him."