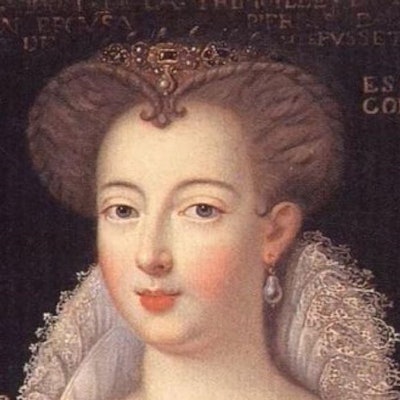 Archaeologists used imaging to discover how a 17th century aristocratic woman stabilized her loose teeth using gold wires -- a solution that, although innovative at the time, likely made her condition worse, according to a report published on February 6 by Live Science.
Anne d'Alègre lived from 1565 to 1619 in the northwest of France. She was widowed twice and suffered the loss of her only child, an adult son who was killed in a battle in Hungary, the researchers wrote. Following her death at the age of 54, her body was embalmed and buried in a lead coffin, which left her teeth well preserved, according to a group led by Rozenn Colleter of the National Institute for Preventive Archaeological Research in Rennes.
D'Alègre's remains were discovered in 1987. Colleter's team used conebeam CT (CBCT) to assess the success of d'Alègre's solution to her loose tooth problem -- that is, by securing them with gold thread. The investigators published their results on January 24 in the Journal of Archaeological Science.
CBCT showed that D'Alègre suffered from acute periodontal disease and had sought to ward off its effects by wrapping her loose teeth with gold wire, according to Live Science. The treatment would have required the wires to be tightened occasionally and would also have made the neighboring teeth more vulnerable to becoming loose as well. It would also likely have been painful, according to the Live Science article.
"Often, the wires were wrapped around the bottom of d'Alègre's teeth near the gums," the report noted. "But some of her teeth had been pierced for the wires to pass through."
Why would D'Alègre have sought this treatment? She may have felt "social pressure to preserve her teeth at a time when the perceived value and rank of women in high society was influenced by their appearance," the study authors wrote.
"Beyond the only aesthetic aspects, the installation of a dental prosthesis ... perhaps allowed Anne d'Alègre to maintain a certain social rank in front of her detractors," Colleter et al noted.