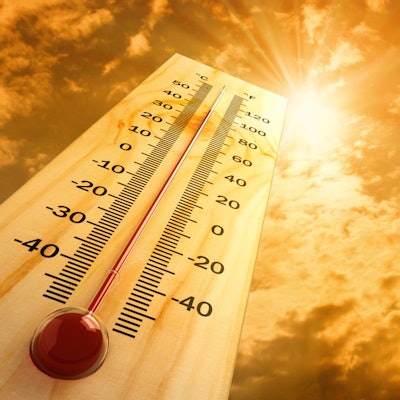 CHICAGO - Swiss researchers say trauma CT scan volume can be forecasted on the basis of weather data, according to a study presented November 30 at RSNA 2022.
The finding could improve resource planning, presenter Dr. Martin Segeroth of the University of Basel said in a statement released by the RSNA.
"Any approach that helps us be more prepared for polytrauma patients would improve resource planning in the emergency room and radiology department," Segeroth said.
Imaging for polytrauma can be particularly time-consuming and unpredictable, as patients who sustain polytrauma injuries typically require a whole-body CT that includes at least the chest, abdomen, and pelvis.
Previous research has linked hospital admission rates for respiratory and cardiovascular disease to weather variations. Segeroth's group explored if there could be any links to polytrauma injury incidence and weather, analyzing a decade of weather data and CT imaging volumes from their hospital's emergency department. The study used machine-learning algorithms trained with information from 4,613 polytrauma CT scans performed between 2011 and 2020 and daily weather data for the same period (i.e., average temperature, total cloud cover, wind speed, sunshine duration, and precipitation).
Segeroth and colleagues found that hotter weather with more sunshine and UV light, less wind, and fewer clouds was associated with a higher volume of polytrauma CTs. The model was able to predict 73% of the days where polytrauma CT use was higher than average and 83% of days where polytrauma use was lower than average.
"These results imply that our model could predict a higher-than-normal demand for polytrauma CT scanning on 253 days of a calendar year," Segeroth said.
While the exact relationship between hotter weather and the increase in CT scans remains unclear, although the team speculated that in the summer, people are engaging in more outdoor physical activities which could account for the increase in trauma cases.
Segeroth and colleagues are considering creating a dashboard to alert staff when above-normal volumes of polytrauma CTs are expected, he reported.