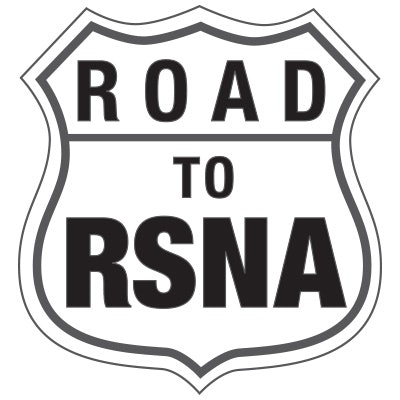 With less than a month to go, RSNA 2017 is nigh upon us. For all those partial to CT, this could mean exploring the most advanced methods to refine diagnoses, track diseases, and even predict the onset of adverse events.
The unending pursuit of CT image quality will be one of the key themes of this year's conference: Ultrahigh-resolution photon-counting CT, iterative reconstruction, and temporal subtraction techniques are just a few of the many CT technologies that researchers have been investigating.
RSNA 2017 attendees will be able to learn about how quantitative CT can improve the monitoring of myelomas, how photon-counting CT can boost the resolution of brain and lung scans, and how image processing algorithms can reduce more image noise and artifacts on chest and abdominal CT scans than ever before.
Investigators have also been uncovering ways to polish image quality while simultaneously lowering radiation dose. For example, a team will explain how it was able to reconstruct dual-energy CT scans to churn out higher-quality images at lower radiation doses -- the radiology equivalent of killing two birds with one stone.
Beyond diagnosis, radiologists will further present how they have been using CT for prognosis. One group used dynamic CT myocardial perfusion to predict adverse cardiac advents and mortality, especially in cases of coronary artery disease. In addition, researchers will discuss how fractional flow reserve CT angiography might be used to both detect stenosis and help determine surgical management.
Looking at the big picture, radiologists are striving to improve patient care and to do so in the most efficient manner. This includes tailoring optimal radiation doses via tube current modulation and bolstering the efficiency of CT scan acquisition in emergency settings.
Passing over to the hereafter, various RSNA sessions will delve into the usefulness of postmortem CT. A research team will detail how it used CT in the personal identification of cadavers. In a similar vein, another group found that CT was better at pinpointing cause of death than the age-old invasive technique of autopsy.
Questions remain even with all this information: When is it most beneficial to use CT over other imaging modalities? Is CT ever safe during pregnancy? What is the impact of CT on therapeutic decision-making?
For more details, check out the complete listing of abstracts for RSNA 2017 available here. But don't change stations just yet. A collection of noteworthy sessions is laid out for your reading pleasure below. Though these links are a mere smattering of droplets in the vast ocean of RSNA presentations, they highlight some of the key ongoing advancements in the field today.