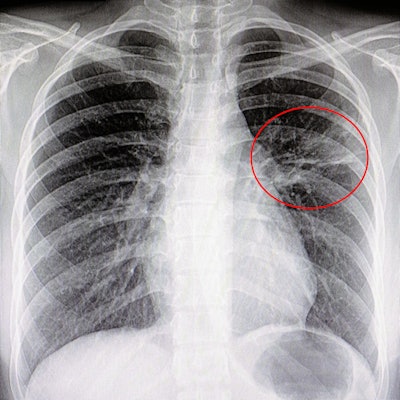 KA Imaging is touting early trial results that show the company's Reveal 35C system with a portable dual-energy subtraction x-ray detector detects more pneumonia cases than traditional x-ray units.
The Reveal 35C technology was shown to detect 25% more pneumonia cases, including COVID-19, than traditional x-rays, according to a paper that was presented at the European Congress of Radiology (ECR) 2021. The trial is ongoing in Toronto, according to the company.
Additionally, KA Imaging will be exhibiting at the RSNA 2021 annual meeting in Chicago.