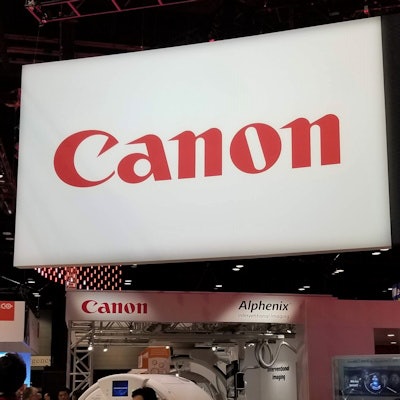 Canon Medical Systems has received U.S. Food and Drug Administration (FDA) clearance for its Vantage Fortian MRI scanner.
The new system is a 1.5-tesla scanner and was introduced as part of Canon's virtual exhibit during this week's RSNA 2021 conference. Features on the system include an overhead camera that can be mounted in the MRI suite, with accompanying tablet-based Tablet UX software that technologists can use to help position patients. Canon believes the package can improve workflow by reducing the number of people in the scanning room.
Another new feature on Fortian, called Auto Scan Assist, applies automation to the process of planning and performing scans of the brain, spine, heart, and knee. The software uses deep learning and machine learning for liver, whole-spine, and prostate studies.
The FDA's clearance covers version 8.0 of the company's software, which includes its Advanced intelligent Clear (AiCE) data reconstruction algorithm. AiCE enables users to produce images with a high level of detail and low noise at levels that might be expected at higher signal-to-noise levels, according to the company.