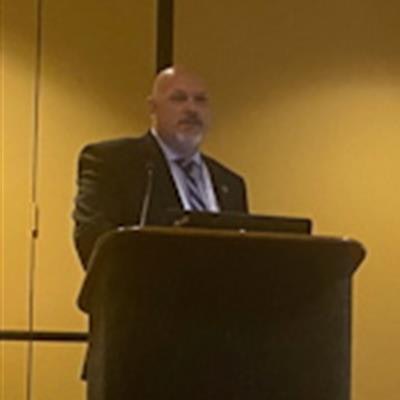 INDIANAPOLIS - Negotiation is a useful skill to have in life, whether it be in business or fantasy sports. But radiology practice managers could also learn a thing or two in this area, according to a July 9 presentation at the AHRA annual meeting.
In his talk, Wes Harden, director of imaging services at the Lexington Medical Center in South Carolina, showed how radiology managers can effectively use negotiation strategies and tactics when it comes to ordering services, supplies, or capital purchases.
"We are all negotiators, but even in tough times, there are things that can be negotiated," said Harden, who is also director of imaging for the AHRA.
Practices have big decisions to make when ordering new equipment or services for clinical use. This includes identifying needs and wants for their potential new imaging equipment. Harden said that while the ideal conclusion is for both the managerial and vendor sides to come out feeling like winners, the negotiation process is ultimately an exercise in professional relationship-building.
While integrative (win-win bargaining) and distributive (dividing the pie of value) are the two types of negotiations, practices and vendors will oftentimes mix both. Harden said for radiology managers, effective negotiations mean identifying features related to power, time, and information.
Power
There are several types of power when it comes to negotiating deals for medical imaging practices, Harden said. These include the power of competition, expertise, understanding, and precedence.
For radiology managers, this means making clear that the practice has options other than the one on the table, as well as separating needs from wants for imaging practices.
"Make sure your real needs are included," Harden said. "Know what the wants are, but definitely know what your needs are."
He added that managers should also be aware of their buying history, including what discounts they have received on previous orders, so they can have such discounts applied for new orders.
Time
Time is an important part of negotiating, with vendors often pushing for deals to be made at a certain deadline. Harden said that about 80% of concessions made occur during the final 20% of the negotiating process, with power often shifting over time as negotiations drag on.
Some tactics that managers can employ include practicing patience and guarding deadlines.
"Know when it's time to get creative, and know when it's time to be patient," Harden said.
Information
While true information on practice needs should be guarded, Harden said managers should do their best to understand the product at hand as well as competitors. He said that managers should also use third-party resources such as MD Buyline to find out more information on product pricing, as well as ask competition about products for potential shortcomings, the company's fiscal year and financial quarters, and doing side-by-side product comparisons.
"Talk to your fellow attendees. When people are looking at equipment, find out what everyone around you likes," Harden said. "You'll gather a lot of information."
Strategies
So, how does all of this translate to the negotiation room? Harden listed the following strategies radiology managers can implement to can get what they want:
Ask for more than you expect: You might just get it and it shows flexibility on your side.
Never accept the first offer: Concession often follows, and if more time is needed, defer to a higher authority.
Close the vise: Let vendors decide if they can or cannot do better than initially offered and by how much money.
Defer to a higher authority: This buys time and takes pressure off. The higher authority should be vague and hard to reach, Harden said. When vendors try the same tactic, Harden added that practice managers should counter with statements such as "You'll recommend my changes, right?"
Ask for a tradeoff: When you make a concession, ask for something in return. Managers can also make planned concessions.
Identify the "good cop, bad cop" situation when dealing with multiple negotiators on the vendors side. For the manager, Harden said the higher authority could serve as the bad cop.
Nibble: Harden said people become somewhat vulnerable when the deal is close to being completed. He added that a good cue for this is the vendor asking questions like "What will it take for you to sign today?"
As the process reaches its conclusion, Harden said managers should take a break before closing and put everything in writing. Other steps he said managers should take include carefully reviewing everything, defining uptime and downtime, signing and dating any changes, and thanking the vendors.
From there, managers can take lessons learned from the process and relay them to the team for future vendor negotiations.
"Negotiation is a process. It's an art and a science," Harden said. "Do your homework. We all want to claim some value."