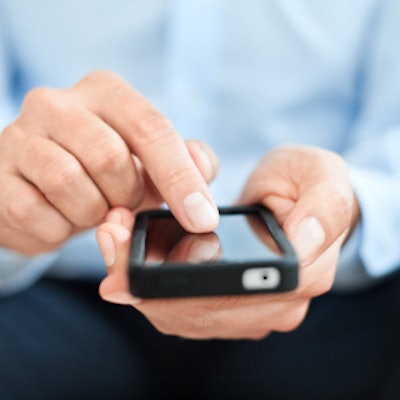 Implementing a phone tree system could decrease the number of daily phone calls for imaging readers, which may help in mitigating burnout, suggest findings published July 1 in Current Problems in Diagnostic Radiology.
Researchers led by RaeLynne MacBeth, MD, of University Hospitals Cleveland Medical Center in Ohio found that such a system decreased the number of phone calls by over 90% over the span of a few weeks. The radiology residents were also more satisfied.
"To our knowledge, there have been no issues which have arisen from this implementation and there have been no resulting barriers to patient care," MacBeth and colleagues wrote.
Disruptions are a part of everyday work life, radiology included. When it comes to interpreting images, disruptions such as constantly taking or rerouting phone calls can lead to interrupted education, inefficiency, and delayed patient care, according to the researchers.
MacBeth and colleagues wanted to investigate disruption trends on radiologist workflows, as well as find out whether a cost-effective, automated, centralized phone tree system could help decrease interruptions and improve patient care. The system was designed so that incoming callers are redirected to an automated phone tree and from there can choose the extension for the appropriate radiology reading room. If the caller wanted to speak with the emergency reading room, this option was included as a selection.
For their study the researchers collected data from phone call records for an emergency radiology reading room before and after implementation of the phone tree system. They also surveyed residents on rotation before and after implementation.
The team found that the total number of phone calls decreased after the phone tree system was installed. This included a decrease from 100 to 200 phone calls over a 20- to 22-day period to eight calls over a 19-day period.
The researchers also found that before the phone tree system, most residents reported that phone calls delayed or decreased the quality of patient care. However, after system implementation, they reported a statistically significant difference in the median estimated percentage of appropriate calls being received (p = 0.011).
The team used a 1 to 5 scoring scale to measure indications by residents surveyed, with a score of 1 representing complete disagreement and a score of 5 indicating complete agreement. The group found that respondents indicated significantly higher satisfaction and wellness after the system was implemented. This included scores of 2.3 in both areas compared to scores of 4.18 (satisfaction) and 3.88 (wellness) prior to the system being up and running.
The study authors wrote that while they have not collected any data from clinicians on the phone tree system's impact, the system has been running for about two years "without complaint."
"In radiology, it is not our intention to replace our service to other clinicians with automated systems, rather to expedite the transfer of telephone calls to the appropriate subsection in this dual-purpose reading room," they wrote.
The team also called for future research in this area to "fully quantify" such a system's impact. This includes evaluating the nature of phone calls that arrive, as well as the impact on remaining radiology sections and the appropriateness of calls received.
The entire study can be found here.