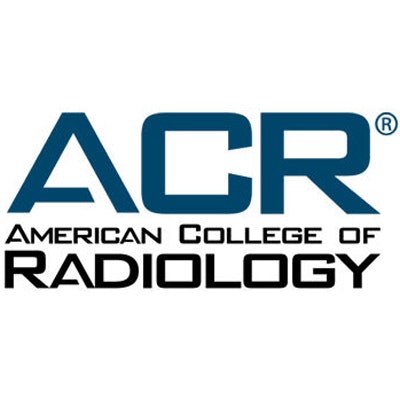 The American College of Radiology (ACR) has added four new topics and revised 11 others in the latest update to its Appropriateness Criteria.
The latest additions include: Abnormal Liver Function Tests, Congenital or Acquired Heart Disease, Dialysis Fistula Malfunction, and Staging and Post-Therapy Assessment of Head and Neck Cancer.
The revised topics include the following:
With the latest update, the ACR Appropriateness Criteria now covers 1,080 clinical variants covering 3,000 clinical scenarios, according to the college.

In other news, the ACR said that new legislation was introduced in the U.S. House of Representatives as a result of advocacy efforts by a coalition it led of physician and non-physician clinician organizations. H.R. 2474, the Strengthening Medicare for Patients and Providers Act, would add a permanent Medicare Economic Index-based inflationary update to the Medicare Physician Fee Schedule (MPFS).

The ACR noted that MPFS is the only major fee schedule without a built-in inflationary update, resulting in Medicare reimbursement failing to keep pace with the true cost of practicing medicine. When adjusted for inflation in practice costs, Medicare physician payment declined 26% from 2001 to 2023, according to analysis by the American Medical Association.

"The ACR will continue to advocate for short- and long-term payment stability for our members and the patients they serve," the college wrote in their newsletter.