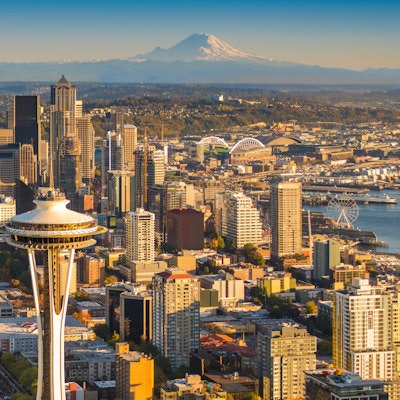 The Society of Interventional Radiology (SIR) has canceled its upcoming conference due to the coronavirus outbreak. The conference was to be held in Seattle from March 28 through April 2.
The move comes in the wake of a Seattle and King County Public Health Department recommendation on March 4 that requested organizers of large public gatherings consider postponing these events, SIR said.
"Based on these recommendations, U.S. Centers for Disease Control and Prevention (CDC) and World Health Organization (WHO) information, and numerous travel restrictions issued by companies and medical institutions, SIR and SIR Foundation leadership have made the difficult, but necessary and responsible, decision to cancel the SIR 2020 Annual Scientific Meeting in Seattle," the society said.
SIR plans to refund attendees' and exhibitors' registration fees and will cancel any hotel reservations made through its official hotel block, it said. It will not refund individual travel costs. Exhibitors' space rental fees will be refunded upon written request.
The society plans to explore other meeting options.
"In the coming weeks, we will tap into the innovative and agile spirit of [our] specialty to explore virtual meeting options that deliver world-class education, spotlight IR's ingenuity, and celebrate the many achievements we had planned to recognize in Seattle," SIR said.