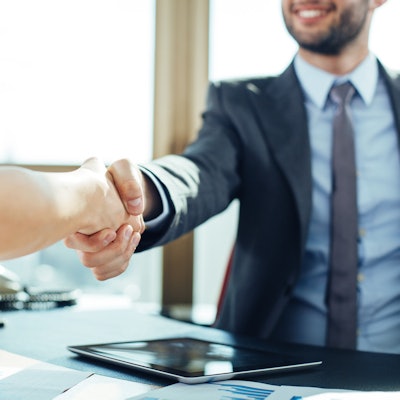 Portable MRI developer Hyperfine has named Tom Teisseyre, PhD, as its chief operating officer (COO).
Since June 2021, Teisseyre has served as chief product officer and has extensive prior experience in medical devices and imaging, the company said. He was head of surgical and implantable devices of Verily Life Science, formerly Google Life Sciences, and also previously held program and product positions at Google, Abbott Medical Optics, Proximie, and OptiMedica. Teisseyre received a PhD in bioengineering from UC Berkeley and UC San Francisco and a BS in biomedical engineering from Georgia Institute of Technology.
In other announcements, Hyperfine said that for personal reasons, Dr. Khan Siddiqui will transition from full-time to part-time as chief medical officer (CMO) and chief strategy officer (CSO). He will remain a strategic contributor for the company on its projects with the Bill & Melinda Gates Foundation, the company said.