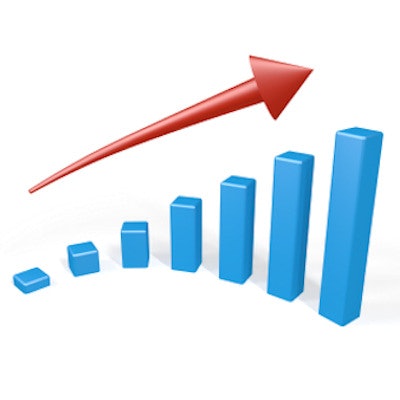 Interventional technology developer AngioDynamics has posted net sales increases for both its second quarter and six-month periods.
For the quarter (end-November 30), the company had net sales of $85.4 million, a 9.1% increase compared with $78.3 million in the same period in 2021. Medical device net sales increased 2.6%, from $59.4 million in 2021 to $60.9 million. However, the company posted a net loss of $8.5 million, up slightly from 2021's $8.3 million.
For the company's six-month results, it posted net sales of $166.9 million, up 7.5% compared with $155.2 million in 2021. It posted a net loss for the six-month period of $21.5 million, an increase compared with 2021's $15.3 million. Its medical device division reported net sales of $119.6 million for the six-month period, up 0.7% compared with 2021's $118.7 million.