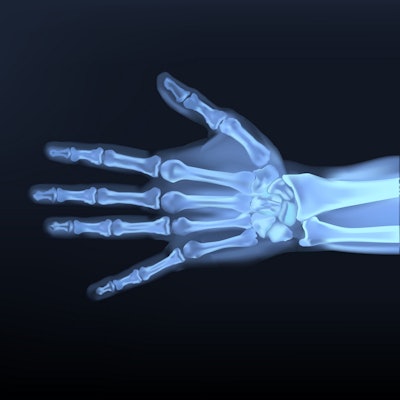 Swedish x-ray system manufacturer Arcoma announced it has received its first order -- from Canon Medical Systems USA -- for its new Omnera 500A radiography system.
The new x-ray system boasts an ergonomic design that simplifies and optimizes positioning and facilitates disinfection. Omnera 500A is equipped with touchscreen technology and a simpler, more efficient user interface, according to a press release.
The x-ray system also features a new wall stand with motorized tilt and a redesigned x-ray table that improves patient and user experience, the company said.