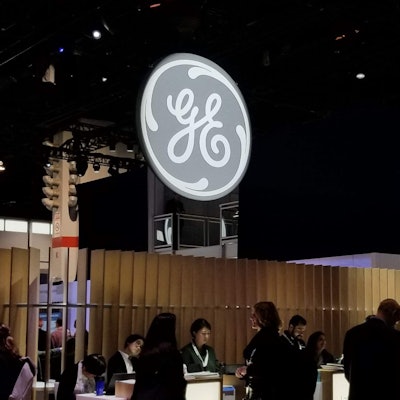 GE has filed papers for the spin-off of its GE Healthcare division in 2019, according to a December 19 report by Bloomberg.
Citing anonymous sources, the article in Bloomberg said that GE had filed confidentially for an initial public offering (IPO) of the healthcare division. GE announced in June that it planned to sell 20% of GE Healthcare as it struggles to raise funds to cope with cash-flow woes at the parent company.
New GE CEO Larry Culp said in a November interview that GE could float up to 49.9% of GE Healthcare without negative tax considerations; proceeds from an IPO would be distributed to GE shareholders.
Market analysts have pegged the valuation of an independent GE Healthcare to be in the range of $65 billion to $70 billion, according to the Bloomberg article. The health division reported profits of $3.5 billion in its last full financial year on sales of $19 billion.
A GE Healthcare spokesperson declined to comment on the timing of the IPO.
"As we announced in June, GE intends to separate its healthcare business, but we have not confirmed the form or timing," the spokesperson told AuntMinnie.com in an email. "As an independent global healthcare business, GE Healthcare will have greater flexibility to pursue future growth opportunities, react quickly to changes in the industry, and invest in innovation."