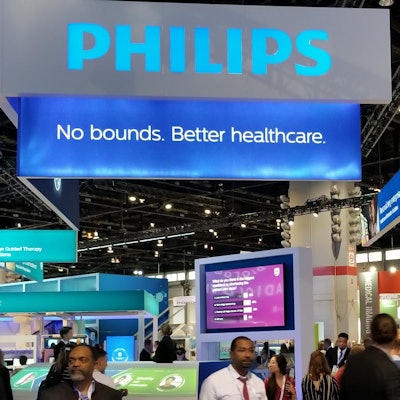 Philips Healthcare parent Royal Philips has set new carbon dioxide emission targets for 2020 through 2040.
The company's new targets call for it to reduce total carbon dioxide equivalent emissions from its industrial and nonindustrial sites by 75% by 2025 and 90% by 2040, compared with its 2015 emissions. It is also committing to reducing indirect greenhouse gas emissions across its entire value chain by 4% by 2025 and 11% by 2040, compared with 2017.
These emission goals have been evaluated and approved by the Science Based Targets initiative, which is a collaboration between the CDP (formerly the Carbon Disclosure Project), the United Nations Global Compact, the World Resources Institute, and the World Wide Fund for Nature, Philips said.