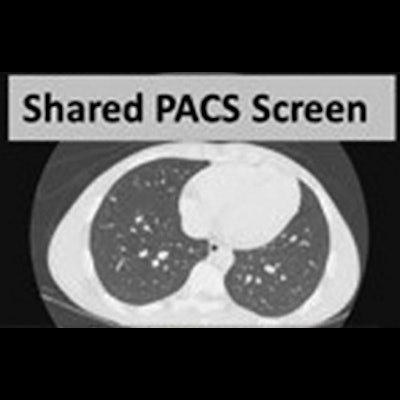 A group of U.S. researchers found that virtual consultations can improve radiology's value by enabling face-to-face visits among radiologists, primary care physicians (PCPs), and their patients, according to a study published July 20 in the Journal of the American College of Radiology.
A group from Massachusetts General Hospital (MGH) in Boston conducted a feasibility study of a new patient-centered care model based on video consultations. The team found that almost all radiologists, PCPs, and most importantly patients who participated in the virtual consultations were not only satisfied with the visits but also indicated they would participate in them again.
"Virtual radiology visits led to high patient and provider satisfaction and increased interest in the availability of this model in the future," wrote the study authors, led by Dr. Dania Daye, PhD, of MGH.
Video-based consultations are increasing in popularity. Previous studies have shown high provider and patient satisfaction with virtual visits as well as decreased costs and decreased need for specialist follow-up visits. Yet a challenge to a broader rollout is that radiologists operate on a fee-for-service basis and aren't paid for interacting with patients.
Another key to offering radiologist patient consultations is limiting their disruption to workflow, according to the authors. The researchers designed their project so that participating radiologists could accept consultations through a video- and microphone-enabled PACS station in the hospital. Moreover, the visits lasted just eight minutes each on average.
"One of the advantages of our proposed model is its limited disruption to the radiologist workflow, whereby radiologists can spend 5 to 10 minutes reviewing a study with a patient and provider from their PACS station," the authors wrote.
The pilot study included 43 patients, three primary care physicians, and three diagnostic radiologists (abdominal, chest, and emergency) who participated in two virtual consultations each per month at MGH between June and December 2018. The patients ranged in age from 20 to 83 years old, with 31% male and 69% female.
When enrolled patients began their clinic visit with their PCP, the participating radiologist was notified to log in to the hospital's homebuilt virtual visit platform. The radiologist discussed the imaging findings and answered any questions about the findings or follow-up recommendations with the patient and the PCP.
The Patients and PCPs completed pre- and postvisit surveys. Primary study endpoints included the effect on patient and provider satisfaction, effect on patient experience and understanding of medical condition, and impact on the PCP's management decisions.
Forty of the patients and 42 of the PCPs indicated they were satisfied with the virtual consultation visit. In addition, 88% (n = 38 of 43) of patients indicated an improved understanding of their medical condition as a result of the virtual consultation, and 91% of patients (n = 39 of 43) were interested in similar consultations in the future.
Participating primary care physicians indicated the consultations were helpful in their management decisions in 83% of visits, and patient interest in receiving imaging results from radiologists increased from 56% to 88% when comparing pre- and postvirtual consultation survey results.
"In this study, we demonstrate the feasibility of point-of-care virtual radiology consultations in primary care settings and provide preliminary data on the benefit of such a practice model," the researchers wrote.
Depending on how virtual radiology visits are made available to patients, the radiology full-time equivalent (FTE) required could start with 0.2 FTE, with a few hours offered per day, and it could scale up to 1 FTE if the service is expanded to cover more patients, the researchers added.
Moreover, although patients in the study were preselected and imaging studies had taken place previously at MGH, if the model is scaled in the future, it could provide an opportunity for patients to review their images with a radiologist the same day they are interpreted, the authors wrote.
"A larger study is currently under way to rigorously assess the value of virtual radiology visits using a randomized study design to assess the value of such visits compared with the current standard of care," Daye et al concluded.