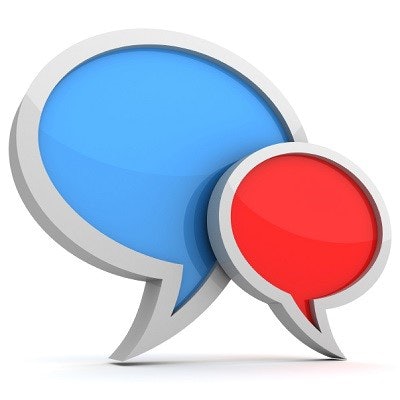 Radiologists are being told they need to interact more with patients, but there are multiple barriers in their way, from referring physicians to the fee-for-service payment model. There has to be a better way -- and researchers from Massachusetts General Hospital (MGH) may have found it in the form of video virtual consultations.
In a study presented at RSNA 2017, researchers from MGH discussed their experience with a virtual video consultation model that enabled radiologists to consult with patients without leaving the reading room. Both patients and primary care physicians expressed satisfaction with the consultations, saying they improved the patient experience and helped them better understand their medical condition.
And -- hold the phone -- there's even the potential that radiologists could someday get paid with real money for virtual consultations, according to Dr. Dania Daye, PhD, a resident at MGH.
"This has a lot of potential in terms of getting the radiologist involved in delivering results," Daye said.
A sticky wicket
The rise of patient-centered imaging has created a conundrum for medical specialists who don't directly interact with patients. For their part, radiologists are being told they need to interact more with patients -- and many sincerely want to -- but they struggle to find the time, as any time spent away from the reading workstation is money lost. Referring physicians are often suspicious of any radiologist who wants to see their patients, and studies have shown that even patients themselves are not particularly interested in seeing radiologists.
At MGH, the radiology department has been experimenting with different approaches to fostering radiology-patient interaction, according to Daye. One early effort was sending a resident or attending radiologists to a primary care clinic one morning each week to consult with patients. Primary care physicians could direct patients to the radiologist if they felt they would benefit from additional consultation on their imaging findings.
While there was interest in the model, it was difficult to scale it up and make it available on a broader basis with more radiologists, she said. A major barrier was the fact that radiologists still operate on a fee-for-service basis and aren't paid for interacting with patients; as a result, administrators were less than enthusiastic about having more radiologists spend time at the clinic.
That led MGH to pursue a video-based consultation model. For the past several years, the hospital has had an active telehealth program in which physicians from a variety of medical specialties consult with patients in their homes over desktop and tablet computers using Virtual Visit software developed by the hospital. What if the radiology department employed this software to consult with patients and their doctors within the institution?
Daye and colleagues set up a consultation station with a webcam in a separate area near the reading room where radiologists could step away from their workstations to consult with patients and their primary care providers. The location had less foot traffic than the main reading room area, and it was also more brightly lit (but not so much so that it disrupted radiologists at their workstations).
Another similar station was set up in the primary care clinic, where patients and their physicians could connect with the radiologist station over iPads or PCs. Whenever primary care doctors had a patient they felt would benefit from a consultation, they scheduled them with the radiology department to discuss their imaging findings. Daye estimated that the virtual consultations took an average of eight to nine minutes each.
In a pilot project, 44 patients were seen virtually by MGH radiologists over a six- to seven-month period from the end of 2016 to 2017. Patients and primary care providers were surveyed about their satisfaction with the consultations, and Daye presented the results in her talk at RSNA 2017.
In general, both patients and referring doctors expressed satisfaction with the consultations, the researchers found.
Satisfaction with virtual radiologist consultations at MGH
Patients
Providers
Reported improved patient care experience
92%
89%
Would like to participate in future virtual radiology consults
91%
97%
Very satisfied with virtual consult experience
89%
97%
Reported improved understanding of medical condition
88%
92%
Reported improved understanding of radiologist's role
59%
N/A
Reported improved relationship/service from radiology
N/A
97%
Indicated that radiology virtual consults are a good option for patients to learn results
N/A
94%
In another interesting finding, the researchers noted that after the pilot project, 23% of patients said the virtual consultations were their preferred method for getting their imaging results. No patients reported a preference for radiologists prior to the project. In all, 88% wanted radiologists involved in some fashion in delivering their imaging findings (either an in-person or virtual visit), compared with 56% prior to the project.
Daye and colleagues hope to publish the results of the pilot project soon, but they also plan to perform a larger study with more patients to assess the effectiveness of the model on a broader scale. One advantage of the video consultations over in-person discussions is that it's possible to scale up the project without affecting radiologist productivity too much -- a key consideration for radiologists whose worth is measured by the number of relative value units (RVUs) they produce. Three primary care physicians participated in the pilot project, but Daye hopes to enlist 15 to 20 physicians for the larger study, with the number of consultations going from five to seven per week to 20 to 30.
But won't even virtual consultations pull radiologists away from what they get paid to do? Not necessarily -- Daye said that while radiologists can't get paid for consulting with physicians, they potentially could bill for consulting with patients. In fact, other MGH physicians are already billing for the virtual consultations they perform under the hospital's telehealth program.
Ultimately, Daye would like to see virtual consultations become so integrated into the workday of radiologists at MGH that they become routine.
"We want to make sure we are fully integrated in the radiology workflow to minimize disruption to radiologists," Daye said. "We are hoping this becomes a routine part of the consultations we do every day that is more focused on the patient rather than just the clinicians."