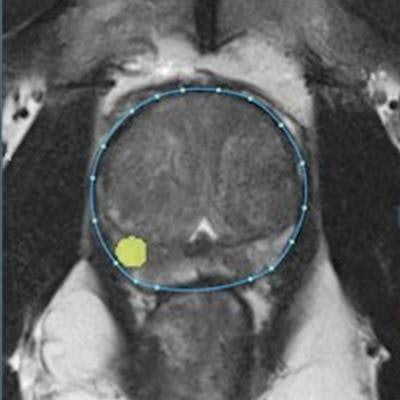 Cancer screening startup Ezra has received U.S. Food and Drug Administration (FDA) clearance for Ezra Prostate AI, an artificial intelligence (AI)-based software application designed to help radiologists analyze and segment prostate MRI exams.
Prostate AI provides prostate volume measurements, as well as automatic lesion quantification and volume rendering of the prostate gland and lesions, according to the vendor. Ezra offers direct-to-consumer MRI-based prostate cancer screening as well as full-body screening in New York City, San Francisco, and Los Angeles via its partnership with RadNet.
The company said the FDA clearance has enabled it to cut the cost of its Ezra scan to $575, a 15% reduction. The company said that it helped 4% of its members detect cancer in 2019; all of these cases were asymptomatic.
In related news, Ezra said it has also received FDA clearance for Plexo, a cloud-based PACS that runs in Web browsers and enables integration of Prostate AI into radiology workflows.