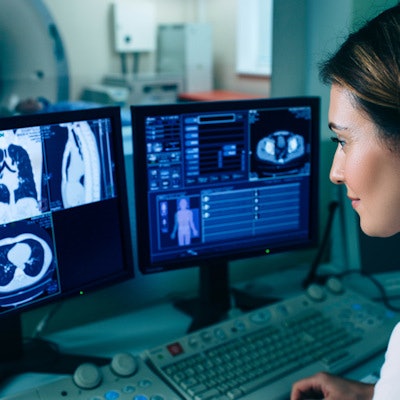 A teleradiology network has been launched in Argentina with the goal of providing remote radiology services while preventing the spread of infection from the SARS-CoV-2 virus.
TelMed Foundation is a nonprofit medical community that includes over 200 radiologists from the region who have agreed to perform chest and lung image interpretations free of charge for hospitals. The group says it hopes to prevent a replay of scenes around the world, where individuals infected with the novel coronavirus spread it to healthcare providers.
Participating health centers can send their chest x-ray or lung CT images through an encrypted server, with reports delivered back within an hour. Radiologists can access the platform for free from work or from home, or they can solicit help from other doctors on the network.
TelMed Foundation will be closing an agreement with Argentina's Ministry of Health to receive support for public hospitals in Argentina. TelMed is looking to replicate this collaboration in countries like Paraguay, Uruguay, Colombia, and Mexico.
TelMed Foundation points out that the network's services are not designed to diagnose COVID-19, but rather to study lesions or abnormalities in the lungs that are of vital importance when managing treatment.