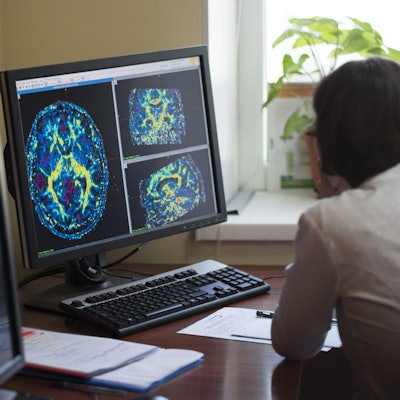 When it first began to make its presence felt nearly two decades ago, the concept of international teleradiology was novel and untested. Radiologists were unused to this new way of reporting diagnostic scans, which was very different than being in person at a hospital (as opposed to being on the other side of the world).
However, over the past two decades, teleradiology has evolved into a smooth and well-oiled machine with robust technology. Teleradiology forms a valuable part of the clinical care paradigm, with radiologists typically working part- or full-time from home, based on their individual preference.
And so, when the outbreak of the novel coronavirus resulted in lockdowns and social distancing around the world, teleradiologists were able to continue working -- from their homes. Suddenly, it seemed as though everyone was beginning to realize the potential benefits of what we had been doing for what seemed like forever!
As Dr. Nobhojit Roy, public health specialist with CARE India, said to me in a recent text communication, "Everybody suddenly realizes the value of what you have been doing ... teleconsulting (and maintaining social distancing). It seems like you have been planning for a pandemic for years!"
In an unprecedented global situation such as the COVID-19 pandemic has created, teleradiology has shown that it affords unique benefits:
1. Allowing radiologists to work from home while maintaining social distancing. Radiology is an important part of the management paradigm for COVID-19, especially given comorbidities, intensive care, and consequent follow-up imaging. Therefore, having radiologists continuously available to report scans is of critical importance. In this context, teleradiology allows radiologists to work safely in/from their respective homes. It allows radiologists to remain isolated from the rest of their community, which in this age of social distancing helps to restrict virus transmission. And in the setting of quarantine/isolation teleradiology allows radiologists to continue to be clinically productive and support their clinical colleagues in patient care. While some radiologists will need to be present at the hospital to perform onsite procedures, the majority who are in the interpretive role can report cases from offsite.
2. Ensuring 24/7 coverage. Over the past two decades, a time-tested benefit of teleradiology has been its ability to span the globe, with a single radiologist reporting for multiple hospitals simultaneously, extending the reach and contribution of the radiologist far beyond their reporting room. In the setting of a global pandemic, having a global panel of radiologists who between them can seamlessly provide 24/7 coverage is a valuable backup for local systems that may be overwhelmed during a regional spike in cases. Similarly, the night-to-day conversion that global teleradiology affords provides a valuable buffer for overworked radiologists who are exhausted, limiting their capacity to cover a night shift. During a pandemic-type situation, this scope of teleradiology is what would render it of maximum value.
3. Access to COVID-19 cases from around the globe. Radiology has already played a significant role in the COVID-19 pandemic to date in various parts of the world, including during the time period when testing was limited or unavailable. As the pandemic spreads across the globe, the ability to extract imaging information from cases seen in one part of the world and utilize that experience to maximum benefit in another part is a significant value that global teleradiology can provide.
4. Rapid online training and education. Given its strong digital imaging base, teleradiology allows for the ability to rapidly translate learning to teaching and extend it to a global audience. Teleradiology allows a team of radiologists to remain virtually connected both for seamless reporting workflow, including discussion of complex cases, and for rapid dissemination of ongoing training updates and educational activities. A periodic group meeting over a digital/web-based conferencing platform can keep everyone connected for workflow and quality-related discussions. For instance, over our www.radguru.net portal, we have already conducted several training sessions on both clinical and radiologic parameters of COVID-19 infection – both internal training for our own globally spread group of radiologists and for the national and international community of physicians and radiologists.
Teleradiology pre- and post-COVID-19
For practical reasons, teleradiology pre-COVID-19 made a lot of sense -- it avoided time spent on commuting, thereby making radiologists more productive, reduced traffic (and carbon footprint), and allowed for positive life-work balance for radiologists.
Teleradiology makes even more sense in the era of social distancing and COVID-19. A small team of radiologists can remain in-house for procedures, with the majority working from home via teleradiology. This way, a radiology department can provide complete support to the hospital's clinical staff while at the same time keeping radiologists safe.
Similarly, while international teleradiology has established itself as a key part of healthcare delivery over the last two decades, its role in the setting of a global pandemic potentially seems to be of equal -- if not greater -- importance.
And so one is hopeful that in this time of global crisis, teleradiology can and will in some part relieve the stresses that healthcare systems around the world are currently experiencing. In essence, teleradiology can contribute to ensuring that quality healthcare continues to be delivered to the population of the world, in a situation where physicians are themselves particularly vulnerable to disease.
Dr. Arjun Kalyanpur is co-founder and CEO of Teleradiology Solutions, a global provider of teleradiology services headquartered in Bangalore, India that reports radiology scans for over 150 hospitals in the U.S., Singapore, India, Europe, and Africa. Teleradiology Solutions was ranked the number 1 teleradiology company in the U.S. for 2011 and awarded the title of "Best in KLAS." The organization also has a software company, TeleradTech, a not-for-profit division, the Telerad Foundation, a teaching portal Radguru, and a clinical research group, Image Core Lab.
The comments and observations expressed are those of the author and do not necessarily reflect the opinions of AuntMinnie.com.