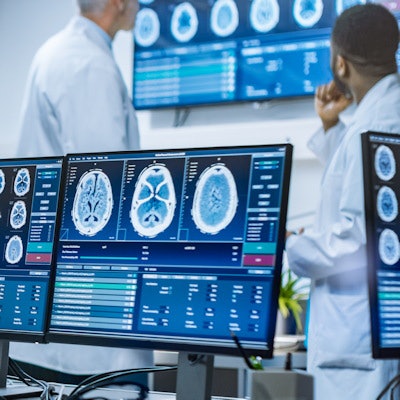 Neuroimaging software company Turing Medical Technologies (formerly Nous Imaging) used the venue of ISMRM 2023 in Toronto to launch FIRMM-pix, an in-bore visual feedback module designed to actively reduce head motion during brain MRI scans.
Framewise Integrated Real-Time MRI Monitoring (FIRMM)-pix provides visual biofeedback directly to a patient about his/her head motion, combining biofeedback and gamification to create an immersive inboard experience that coaches the patient to stay still, according to Turing. Its premier game features licensed movie content and a comforting dog as a guide who informs the patient about any movements during the scan.
The product is a complement to its FIRMM software, which uses cameraless motion monitoring to acquire better brain images during MRI exams, the company said.