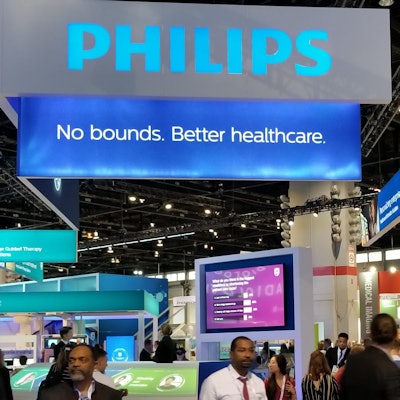 Royal Philips, parent company of Philips Healthcare, plans to launch an updated version of its advanced visualization and quantification software, IntelliSpace Portal 11, at ECR 2019.
The new version features enhancements that improve workflow and facilitate secure data sharing between hospital networks. It also includes imaging software developer Mirada Medical's nuclear medicine viewer, Philips said.
In other Philips news, the company has declared that its operations will be carbon neutral by 2020. In 2018, the company reduced its carbon footprint by 10% compared with 2017, driven by a 53% decrease in total CO2 emissions from Philips' manufacturing operations, it said. The company is halfway through a five-year sustainability program.