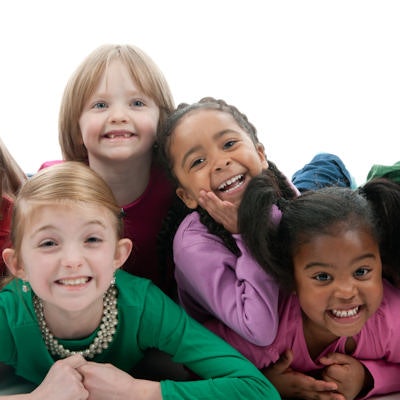 NATIONAL HARBOR, MD - A clinical decision-support (CDS) algorithm can help reduce the percentage of inappropriate pediatric head CT studies being ordered in the emergency department (ED), according to a study presented on Friday at the Society for Imaging Informatics in Medicine (SIIM) annual meeting.
Researchers from Einstein Healthcare Network implemented the Pediatric Emergency Care Applied Research Network (PECARN) algorithm for guiding minor pediatric head trauma decision-making into their institution's electronic medical record (EMR). After this change, the percentage of appropriate orders for CT studies in these patients more than doubled to reach nearly 80%, they found.
"The increased adherence to the PECARN algorithm by its placement in the EMR also may ultimately decrease the number of head CTs ordered," said presenter Dr. Bryan Kang.
Radiation exposure risk
While CT scans are commonly used as a diagnostic tool for pediatric head trauma, concerns about radiation exposure have also increased -- particularly for pediatric patients, Kang said.
PECARN is a federally funded research network that has developed a validated decision-making algorithm for minor pediatric head trauma to guide appropriate imaging in these patients. Kang noted that the Joint Commission proposed in April 2016 to mandate the use of CDS for minor pediatric head trauma.
"In the near future, CDS [for minor pediatric head trauma] may be required for accreditation," he said.
Pediatric head trauma is common: It's encountered in 600,000 patients seen annually in U.S. emergency departments. However, the frequency of patients requiring head CT scans who also require neurosurgical intervention is less than 1%, he said. As a result, the researchers sought to determine if implementing the PECARN clinical decision-making algorithm would alter the ordering of head CT exams by the ED for minor pediatric trauma.
The PECARN algorithm is designed to provide clinicians, staff, patients, or other individuals with knowledge and person-specific information that's intelligently filtered when presented at appropriate times to enhance health and healthcare, Kang said. Flow charts based on a number of different clinical criteria determine whether a CT scan would be recommended.
Intervention planning
The researchers initially performed a retrospective analysis, covering initial data on the order frequency of head CT scans for minor pediatric head trauma over a 13-month period. They reviewed patient charts to evaluate if the PECARN criteria were met.
Next, they implemented the PECARN algorithm into their institution's EMR software. As a result, a pop-up box appears when a clinician orders a head CT, in which the clinician can respond to yes/no questions. These answers ultimately lead to guidance for the clinician that a CT exam would either be appropriate or inappropriate, according to Kang.
In the final phase of the study, the researchers analyzed the new data and reviewed patient charts to determine if the PECARN criteria were met over a seven-month period. They then categorized head CT scans as either appropriately or inappropriately ordered.
"Ultimately, we sought to observe a reduction of inappropriate imaging post-PECARN implementation," Kang said.
Effect of CDS on adherence to PECARN criteria
Before CDS
After CDS
Percentage of studies adhering to PECARN criteria
36%
79%
The difference was statistically significant (p < 0.0001).
"Implementing the algorithm electronically into the EMR increases the adherence to the criteria, compared with manual use of the algorithm," Kang said.
He pointed out that the purpose of the PECARN algorithm is to capture pediatric patients who require head CT in the setting of minor head trauma, while decreasing the overall use of head CT scans.