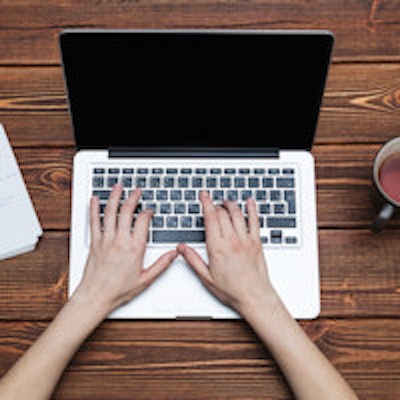 It's easy to book airline tickets and perform banking transactions online, but scheduling a radiology exam? Software developer openDoctor aims to make online radiology scheduling available for patients 24/7 with its openDr software.
Directed toward a target market of large radiology practices and healthcare systems, openDr interfaces with existing radiology information systems and electronic medical record (EMR) software to enable real-time, online scheduling of radiology studies for patients and providers at any time of day.
This is important because patients today want three things: access to their healthcare information, the ability to fill their prescriptions online, and the ability to schedule appointments online, according to CEO Joe Marino.
"They're not going to want to schedule their appointments in the middle of day; they're going to want to schedule those outside of business hours," Marino said. "In 2016, consumers want convenient access to healthcare, just as they get from financial services or travel."
Complicated scheduling process
With the notion that healthcare hadn't caught up to the needs and demands of consumers, openDoctor was launched in 2011 and initially pursued the general scheduling market in healthcare, Marino said. A few years later, the company realized that radiology might be a better initial focus area, as scheduling tends to be more complicated and difficult for radiology exams.
"If we can master radiology scheduling for patients, we can certainly do everything else," Marino said.
Available as a software-as-a-service, the openDr platform links with the customer's in-house scheduling systems to provide patient scheduling of imaging studies in real-time. Like booking a seat on an airplane, patients can see which appointments are available for the type of exam they need and book it immediately. Once the appointment has been made, that open slot also comes off the in-house scheduling system, preventing double bookings.
"For a lot of the market today, patients can request a time online, but they're not sure if they have the time [slot] until somebody calls them back," he said.
The software, which is accessed by clicking on a "book an appointment" website button, first asks patients a series of questions regarding the nature and specifics of their imaging study.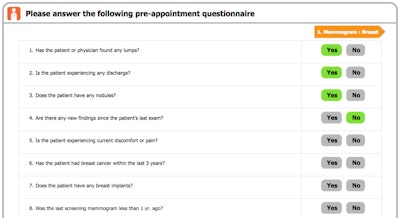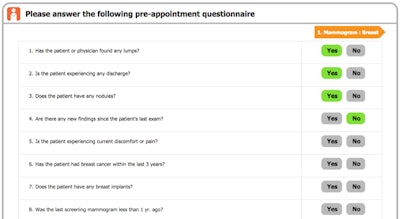 It then shows the available appointments for the particular exam.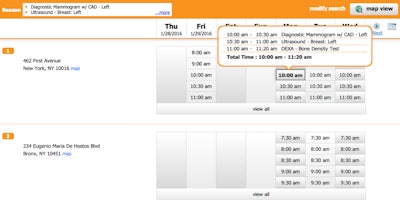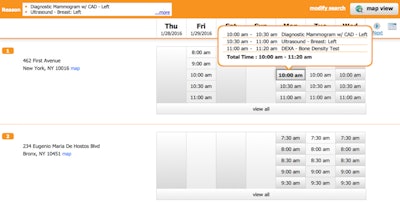 OpenDr isn't just for patients, either. Providers and other staff can also use the software platform to schedule radiology appointments, Marino said.
Other features
In other workflow features, the software can provide appointment reminders to patients via email or SMS to cut down on no-shows, Marino said. These can be sent to all patients, whether they scheduled their study via a phone call or using the openDr platform.
In addition, openDr can send reports back to referring physicians or even the patients if they want them.
Customers can also add other modules such as "smart forms," which allow patients to fill out their necessary forms online ahead of time and check in on their mobile devices when they arrive, he said. OpenDr can also provide real-time insurance verification.
In the coming months, the company plans to add support for payments, letting patients take care of their co-pays while they are scheduling their exam or at registration/check-in. That module should be available toward the end of March, Marino said.
OpenDr is system-agnostic, capable of working with any type of HIS/RIS via an HL7 interface or a Web-based application programming interface (API).
"We can work with anybody, even if it's a homegrown system," he said.
OpenDr also includes analytics capabilities for tracking the demographics of patients who are scheduling online, according to the firm.
While openDr has traditionally been marketed directly to end users, the company has received interest from a group purchasing organization (GPO) and also from HIS/RIS vendors seeking to add a scheduling component to their offerings, Marino said.
The company declined to share its installed base figures, but recent key customers include University Radiology and Atlantic Medical Imaging, both in New Jersey.
In other future plans, openDoctor intends to add additional automation into the software, such as automatic syncing of template changes with internal radiology scheduling systems, Marino said. As the market matures, the company may also add support for other languages.