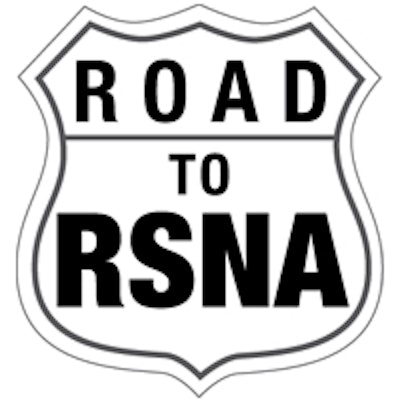 Welcome to the first installment of this year's Road to RSNA preview of the RSNA 2014 conference in Chicago. For the sixth year in a row, we're providing a modality-by-modality overview of the most important scientific sessions to serve as your guide to events at McCormick Place.
Those who make the journey to the Windy City will discover a bounty of educational opportunities on the latest and greatest in imaging informatics, including PACS, RIS, data analytics, mobile devices, enterprise imaging and integration, image sharing, speech recognition, decision support, and structured reporting.
Analytics takes center stage this year, as researchers share numerous examples of how actionable knowledge can be gleaned from mining big data in radiology. These types of projects will also be invaluable for radiology as healthcare moves toward personalized medicine, assisting the specialty in taking on a more visible and active role in patient management.
Mobile devices remain a notable area of activity, as researchers continue to investigate new and innovative radiology applications for the technology, including the use of wearable devices such as Google Glass.
Radiation dose control is a critical issue today, and imaging informatics has a role to play. Several talks will discuss how automated tracking systems can help physicians monitor how much radiation each patient is receiving from their CT, interventional radiology, and even mammography and digital breast tomosynthesis studies.
There's no time to waste in today's hectic radiology environment, and a number of presentations share how imaging informatics tools can help institutions wring more efficiency and accuracy from radiology workflow. Researchers also continue to explore ways to add value to the radiologist's main product -- the radiology report -- as well as improve communication of imaging findings.
See below for previews of imaging informatics-related scientific papers at this year's RSNA meeting. Of course, these are just a sample of the content on offer; a host of poster sessions, refresher courses, and educational exhibits on a wide variety of imaging informatics topics await attendees in Chicago. For more information on those talks, as well as other abstracts in this year's scientific and educational program, click here.