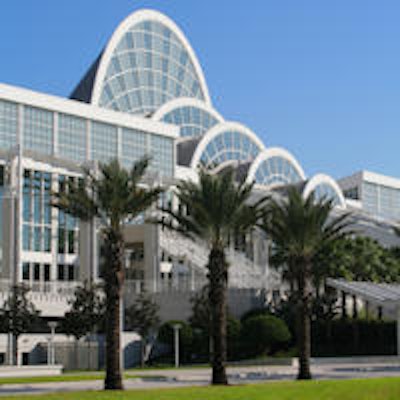 ORLANDO, FL - It could have been a tragedy. But thanks to image exchange via the Rochester Regional Health Information Organization (RHIO) in New York, a patient's life was saved, according to a Tuesday presentation at the 2014 Healthcare Information and Management Systems Society (HIMSS) meeting.
The Rochester RHIO has garnered a number of quantifiable benefits from implementing image exchange, such as reduced probability of duplicate imaging; however, sometimes it's the individual stories that really tell the tale, according to Executive Director Ted Kremer. For example, a man complaining of a severe headache recently presented to a primary care physician. The physician used the Rochester RHIO to access his recent images, which revealed issues and instigated prompt emergency treatment, Kremer said.
One of the pioneers in image exchange, the Rochester RHIO covers 13 counties and comprises 13 imaging centers, 18 hospitals, 20 labs, 292 physician practices, 17 emergency medical services (EMS) agencies, and six community health centers. A total of 362 accessing or supplying organizations participate in the RHIO.
In addition to radiology reports and images, data available through the RHIO's health information exchange (HIE) include hospital admission and discharge transactions, hospital reports, medication history, elder-care summaries, lab reports, and basic eligibility information. Services available through the HIE include image exchange, hospitalization alerts, emergency information exchange, transition-of-care support, public health reporting, and electronic results delivery.
The RHIO now has more than 3,000 virtual health record (VHR) users, representing a 23% increase in users from 2011 to 2013. There are more than 40,000 VHR views each month, and more than 500,000 electronic results delivery reports are delivered each month to more than 800 physicians, Kremer said.
Access to radiology data consistently represents about 26% of queries across the exchange, he noted.
"Last month we had about 47,000 requests for clinical data," he said. "Of those, we had 12,000 [radiology] reports that were being asked for and 1,600 images. So there is consistently value seen in the community for image access."
Query services are controlled by patient consent. When asked for their consent to participate in the RHIO, 96% of patients say yes, according to Kremer. Of the 1.3 million residents in the 13 counties in the service area, 71% have consented to participation.
Developing image exchange
The desire to add image exchange was driven in large part by businesses and health plans, Kremer said. The RHIO's goals were to garner administrative efficiency for health systems, reduce costs to the community for unnecessary duplicate imaging, and reduce the number of appointments that had to be rescheduled due to patients not having their images or information with them. The RHIO also wanted to minimize cost and limit infrastructure throughout the region, with the ability to demonstrate success quickly and gain buy-in from the community.
In the early phases of planning for the HIE back in 2004, imaging was given an early focus, Kremer said. In 2005, a grant request was submitted to the New York Department of Health to build an image-enabled health exchange. While the grant was approved in 2006, the project struggled initially with architectural and cost challenges.
In 2008, planners approached a local early-stage imaging company (eHealth Technologies) to provide the technology for the exchange. In addition, they conducted community outreach with the radiology community.
"Radiology support was an early driver," he said.
Eight radiology groups went live with image exchange in 2009, and deployment to new radiology providers continued from 2010 to 2013.
While the early adopters in 2009 and 2010 were community hospitals and imaging centers, larger institutions such as the University of Rochester Medical Center came on board in 2011 and 2012.
"We're now at pretty much a completely wired state," Kremer said.
To support some of the needs of the larger institutions, some strategy and technology modifications were made in 2011 and 2012. Architecture changes included allowing image caching and viewing to occur from the "edge" of the network for larger sites, rather than requiring images to be routed through the data center. In another change, ad-hoc image viewing requests were given priority over caching processes.
Also, a zero-footprint, diagnostic-quality viewer (eHealthViewer ZF) eliminated issues regarding client software; previously, having to install client viewing software had caused a number of challenges, such as problems with firewalls.
In 2013, additional services were added, including on-demand access to diagnostic images for consultations and patient transfers for emergent cases prior to reporting. In addition, an HIE-wide imaging worklist has been implemented to allow side-by-side comparison of any imaging exams for patients, regardless of the source location, Kremer said. Other enhancements include the ability of authorized users and locations to transfer full DICOM data from one PACS to another.
The RHIO is currently working on making electrocardiogram (ECG) waveforms available in image exchange. In addition, it is investigating image-enabled results delivery into third-party electronic medical records, which is critical for stage 2 and stage 3 of meaningful use stimulus payments.
Despite the hurdles of gaining digital access to non-DICOM imaging such as ECGs, the Rochester RHIO sees big opportunities in this area, according to Kremer.
A popular service
Although there were early concerns that image access was a service that wouldn't be used very often, it's turned out to be very popular among a wide range of specialties, he said. In the third quarter of 2013, about 3,800 reports were passed across the exchange. Of these queries, approximately 13% requested an image.
In addition, the RHIO has realized quantifiable benefits from image exchange. In a study presented at the AcademyHealth 2013 meeting, researchers found that accessing HIE-based radiology data resulted in a 27% reduction in the likelihood of duplicate image testing across the Rochester RHIO.
Kremer also shared some success stories from image exchange via the Rochester RHIO. In addition to the story about the man with a life-threatening headache, he described how a mother and son recently had a follow-up appointment at their pediatrician but didn't have his images with them. The pediatrician was able to access images of the broken arm from the RHIO, avoiding having to reschedule the appointment.
Overall, image exchange via the RHIO has enabled faster access to critical images without having to request and wait for images on CDs/DVDs. In addition, speedy access to diagnostic-quality images allows faster time to care and better treatment decisions, Kremer said.
Finally, access to prior imaging reduces unnecessary exposure to radiation from duplicate procedures, he said. In the future, the RHIO is also interested in investigating cumulative radiation dose for patients across the exchange.