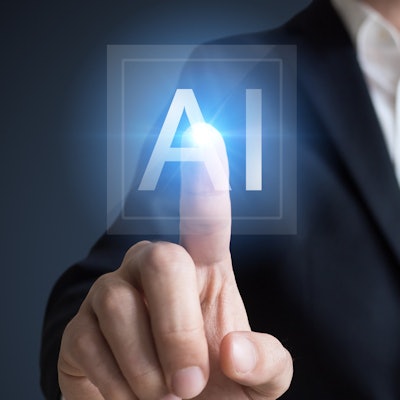 French researchers have found that three commercially available AI algorithms designed to detect fractures on x-rays are effective for use in the emergency department, according to a July 18 article published in Academic Radiology.
A group led by Valerie Bousson, MD, PhD, of Lariboisière Hospital in Paris, assessed the performance of SmartUrgence, Rayvolve, and BoneView -- three algorithms approved in Europe (two in the U.S.) -- on x-rays from patients admitted for skeletal trauma over a period of two months. The algorithms' performance was good to high, the researchers noted.
"We found that AI detection of acute peripheral fractures in daily radiological practice in an emergency department is effective," the group wrote.
Interpreting x-rays for fractures in emergency settings can be challenging and carries significant risk of diagnostic errors -- some of which can lead to severe consequences, according to the authors. Previous studies have indicated that these three AI algorithms show significant promise as aids.
Bousson and colleagues sought to further assess the algorithms' ability to identify acute peripheral fractures in patients presenting to the emergency department and compared them to each other via a study that included 1,500 x-rays from 1,210 patients.
The team used the algorithms to analyze 13 body regions for fractures. Four musculoskeletal radiologists determined the ground truth from the x-rays, with the comparative performance of the algorithms used to determine accuracies, sensitivities, and specificities. In addition, the researchers analyzed performance of the algorithms in subgroups of interest based on sex, age, and body region.
Bousson and colleagues found fracture prevalence among the x-rays to be 23.7%, and they reported good to high performance of each for detecting acute peripheral fractures; accuracy and specificity were significantly higher for SmartUrgence and BoneView compared with Rayvolve for the whole population (p < 0.0001) and for subgroups, they noted.
Performance of three AI algorithms for detecting fractures on x-rays
Measure
BoneView
Rayvolve
SmartUrgence
Accuracy
88.8%
71%
90.1%
Sensitivity
91.3%
92.6%
90.2%
Specificity
90.5%
70.4%
92.5%
"The performance of AI detection of acute peripheral fractures in daily radiological practice in an emergency department was good to high and was related to the AI algorithm, patient age, and body region examined," the group wrote.
The study results are comparable to those obtained in previous research evaluating the performance of the algorithms, the authors wrote. However, among the strengths of this study is the inclusion of x-rays without specifically selecting patients, body regions, fractures, or high-quality radiographs, they wrote.
"The algorithms were not previously trained on radiographs from our department, which reflects the real-life use of commercial AI algorithms," the authors noted.
The complete study can be found here.