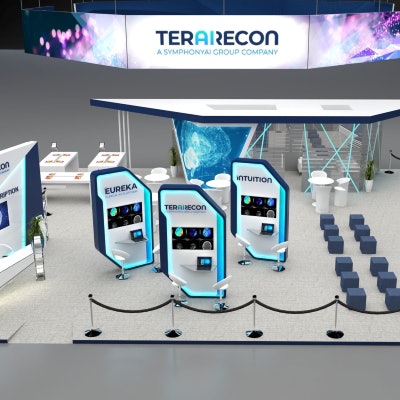 Advanced visualization and artificial intelligence (AI) software developer TeraRecon has released TeraRecon Neuro, a new software package designed to help clinicians diagnose and treat patients with neurovascular emergencies like stroke.
TeraRecon Neuro is designed to be used across a healthcare organization and increase its readiness to use different imaging modalities for patients with hemorrhagic and ischemic neurological conditions. The software provides AI-driven clinical workflow with applications such as automatic screening of patients suspected of having intracranial hemorrhage (ICH) and large-vessel occlusion (LVO) to improve access and time to decision of treatment options.
The software includes automated CT perfusion maps that can help clinicians assess brain function using six customizable maps; the maps can be integrated into TeraRecon's Intuition visualization software.
In other TeraRecon news, the company has struck a deal with Imaging Biometrics to integrate that company's IB Clinic quantitative software with its Eureka Clinical AI platform. Making IB Clinic algorithms available on Eureka Clinical can help provide validated MR brain perfusion images for earlier diagnosis of tumors, adequate guidance of tumor biopsies, and monitoring postsurgical treatment effects, according to the companies.