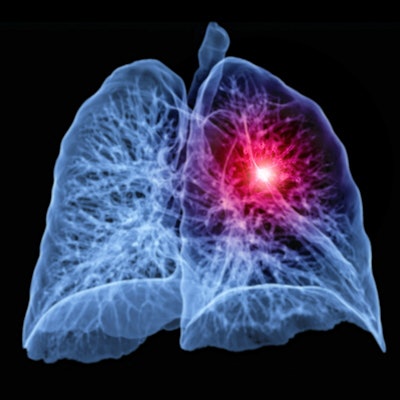 ConcertAI subsidiary TeraRecon has added Coreline Soft artificial intelligence (AI)-based oncology contouring to its Eureka clinical AI platform.
The upgrade will allow users to automatically identify and segment lung nodules and calculate coronary artery calcifications, the company said.
Advanced visualization and artificial intelligence software developer Coreline Soft offers artificial intelligence tools for CT imaging, including its Aview algorithm for coronary artery calcification assessment and its Aview LCS+ algorithm for lung cancer screening and the evaluation of emphysema.