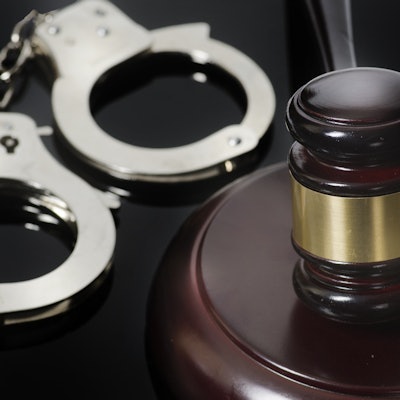 A Los Angeles radiologist has been arrested on suspicion of attempted murder after driving a Tesla sedan with his family inside over a Northern California cliff, according to a report published January 4 by the Daily News.
Dr. Dharmesh Patel, 42, is a radiologist affiliated with Providence Holy Cross Medical Center in Mission Hills, CA. He was arrested on January 2 for attempted murder and child abuse, the Daily News reported from a statement issued on January 3 by the Golden Gate Division of the California Highway Patrol (CHP). Patel will be booked in the San Mateo County jail as soon as he is released from the hospital.
Patel was behind the wheel of the vehicle with his 41-year-old wife, Neha, and their two children, a 7-year-old girl and a 4-year-old boy, on January 2 when the vehicle careened off California's Highway 1 at a spot called Devil's Slide, the Daily News reported. The family's rescue was hindered by a heavy storm and involved helicopters and firefighters rappelling down the cliffside to reach the sedan.
Both children sustained musculoskeletal injuries and were taken to the hospital by ambulance. The adults suffered traumatic injuries and had to be hoisted up the cliff by helicopter; they were then both flown to the hospital, according to the Daily News report.
"After working throughout the night interviewing witnesses and gathering evidence from the scene, authorities said they "have developed probable cause to believe this incident was an intentional act," the CHP said in the statement quoted by the Daily News.