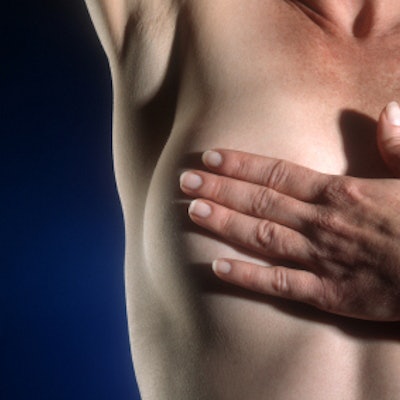 Imaging modality, socioeconomic status, and race are a few factors that tie into incomplete follow-up for BI-RADS 3 breast imaging cases, a study published April 5 in the Journal of the American College of Radiology found.
Researchers led by Dr. Catherine Giess from Brigham and Women's Hospital in Boston found that other internal and external factors associated with incomplete follow-up include patient age, delayed order entry, and follow-up ordering and scheduling by nonradiologists.
"For health systems, radiology departments, and health providers seeking to improve timely follow-up of breast imaging findings, the area deprivation index may be a more important measure for identifying at-risk patients than other patient factors," Giess and co-authors wrote.
BI-RADS 3 lesions are "possibly benign" and are managed with follow-up surveillance. However, missed follow-up can lead to worse outcomes, since about 2% of these lesions may be cancerous. Several factors related to socioeconomic status and patient demographics have been tied to missed follow-up, but the researchers noted that there are "many potential points of failure" in facilities informing patients of the need for follow-up that could result in missed appointments.
Giess and colleagues sought to explore factors related to patients and health system processes and how they may translate into completed BI-RADS 3 breast imaging follow-up. They used the area deprivation index, which ranks neighborhoods by socioeconomic disadvantage in a region of interest, and factored income, education, employment, and housing quality into the mix.
The team evaluated data collected in 2021 from 3,201 unique BI-RADS 3 assessments. Of these, most (2,561, or 82.5%) showed completed follow-up within 15 months. But the study identified several factors linked to delayed follow-up -- although not all were statistically significant.
Factors associated with delayed BI-RADS 3 mammography follow-up
Factor
Odds ratio
p-value
MRI vs. mammography
0.71
0.049
Patients living in disadvantaged neighborhoods
0.70
0.04
Ultrasound vs. mammography
0.48
< 0.001
Order placement after index exam or scheduling after 6 months
0.35
0.02
Order placement by breast oncologist or breast surgeon versus radiologist
0.35
0.01
Patients younger than 40
0.14
<0.001
Order placement over 3 months
0.05
< 0.001
When it came to race, the researchers found that being of Asian race was significantly associated with delayed follow-up, with an odds ratio of 0.55 (p = 0.003); there was no such association for white, Black, American Indian or Alaskan Native, or other races.
"It is unclear in our study why Asian race is associated with delayed ordering of follow-up imaging, but this warrants further study to understand the underpinnings of this disparity," the study authors wrote.
The researchers suggested that timely follow-up imaging could be improved with increased focus by breast imaging centers on diagnostic patients below typical screening age and patients with follow-up MRI and ultrasound recommendations.
They also noted that their findings highlight the importance of identifying patients at risk of incomplete follow-up imaging, as well as how systemic operational processes contribute to whether patients complete follow-up.
"These systemic factors have a substantial impact on successful patient follow-up," they concluded.