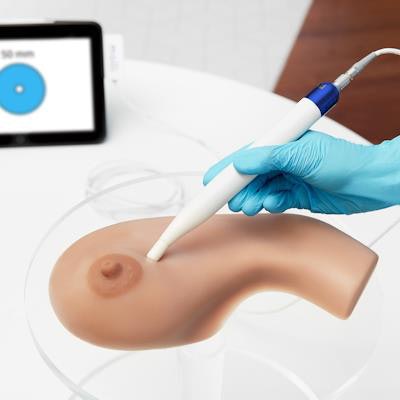 Breast lesion marker technology firm Molli Surgical has expanded its offerings with the introduction of its Molli 2 and Molli re.markable products.
An evolution of the vendor's original Molli platform, the wire-free Molli 2 includes the Molli Marker, which is the about the size of a sesame seed, according to the company. The Molli Tablet then displays the distance and direction between the tip of Molli 2 and the Molli marker in millimeters.
Meanwhile, Molli re.markable enables radiologists and surgeons to reposition a localization marker with minimal patient impact or discomfort, Molli said. In the event of a suboptimal original placement, the localization marker can be removed without the need for invasive surgery or a large biopsy needle, according to the vendor.