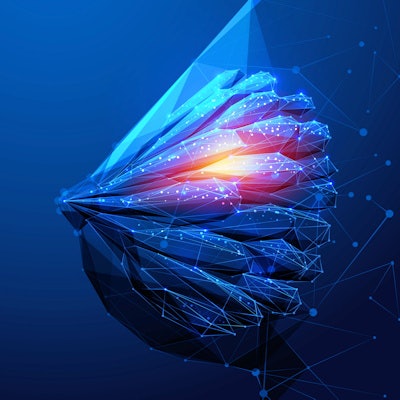 Several disparities exist in breast cancer diagnosis and treatment for sex and gender minority groups compared to cisgender women despite similar use of screening mammography, suggest findings published February 2 in JAMA Oncology.
Researchers led by Dr. Erik Eckhert from Stanford University found that patients from sex and gender minority groups, such as transgender and lesbian, experienced delayed breast cancer diagnosis and three times faster recurrence compared with cisgender heterosexual patients.
"There must be a multipronged approach to address the disparities, starting with the addition of sexual orientation and gender identity to national and state cancer databases," Eckhert told AuntMinnie.com.
Among practice groups within the National Cancer Institute Community Oncology Research Program, about 24% obtain data on sexual orientation, and about 10% obtain data on gender identity. This leaves much to be learned about the quality of breast cancer care among patients from sex and minority groups.
Eckhert and co-authors wrote that to their knowledge, no data exist related to treatment quality and patient outcomes for sex and minority group patients with breast cancer. They wanted to add to the literature, investigating whether patients in these groups experience treatment and outcome disparities compared with matched cisgender heterosexual patients.
They looked at data from 184 patients, 92 of whom were from sex and gender minority groups, and the other 92 being cisgender heterosexual patients. The median age at diagnosis for all patients was 49. For the sex and gender minority patient cohort, 74 were lesbian, 12 were bisexual, and six were transgender. The researchers used an integrated breast cancer research database, Oncoshare, to gather the data.
The team found no significant differences between the two groups when it came to the use of appropriate guideline-based screening mammography. Additionally, the percentage of patients who presented with symptomatic breast masses was similar between the groups.
For the mammography finding, Eckhert said this "may have been" because of insufficient power to detect a difference in rates of screening mammography. He noted a reported disparity for screening mammography in the National Health Interview Survey performed from 2013 to 2017, in which sex and gender minority patients were less likely to be screened via mammography.
However, the researchers also found that patients from sex and gender minority groups saw a higher median time to diagnosis, were more likely to decline a treatment method recommended by oncologists and were more likely to experience recurrence.
Breast cancer treatment, outcome disparities seen between sex and minority groups, cisgender heterosexual patients
Cisgender, heterosexual patients
Sex and minority group patients
Adjusted odds ratio
p-value
Median time from symptom onset to diagnosis
34 days
64 days
0.65
0.04
Declined oncologist-recommended treatment method
18/92
35/92
2.27
0.03
Likelihood of experiencing recurrence
29/92
12/92
3.07
0.001
The team also reported that patients in sex and gender minority groups were more likely to use alternative medicines compared with the cisgender cohort (42 vs. 28, respectively).
The study authors suggested that physicians can take action to address this structural health disparity in clinical settings. This includes asking about and recording the sexual orientation and gender identity status of their patients, evaluating concerning symptoms quickly, and providing ongoing education of treatment options to patients.
Eckhert told AuntMinnie.com that adding relevant information to databases will allow clinicians and researchers to have a better scope of the problem. "Concurrently, there needs to be better provider training in LGBTQ health so that providers are more knowledgeable about how to approach and care for sex and gender minority populations," he said, adding that the researchers have "many" ongoing projects to better characterize healthcare disparities across minoritized patient populations.